SEASON SIX, EPISODE EIGHT – FLUTIST, TAMMY EVANS YONCE
In this episode, I talk with flutist Tammy Evans Yonce about her ONE track – Dreams Grow Like Slow Ice by composer Jay Batzner.  We listen to excerpts from her recording of the same name.
BUY THE ALBUM!
LINKS:
IF YOU ENJOY TAMMY'S MUSIC, PLEASE CONSIDER BUYING THE PHYSICAL MEDIA!
LISTEN TO TAMMY ON SOUNDCLOUD!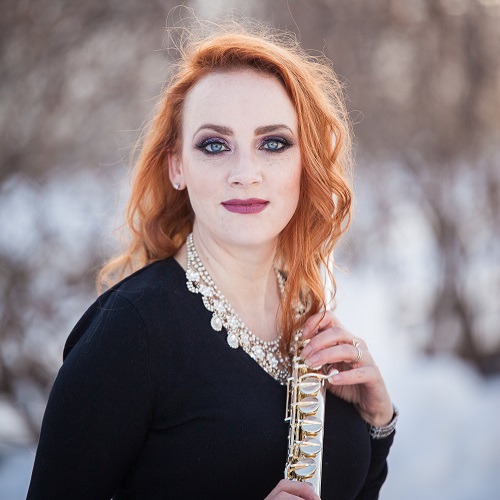 Tammy Evans Yonce, an Atlanta native, is a flutist, collaborative musician, writer, and professor. She is a dedicated new music performer who is particularly interested in the commissioning and teaching of new music. Dr. Yonce has commissioned over a dozen works involving flute, many with a specific focus on creating new music for the Glissando Headjoint.
Based in South Dakota and active internationally, Dr. Yonce has recently presented and performed at the National Flute Association, British Flute Society, Canadian Flute Association, and New Music Gathering conventions. She has also given performances at Flute Festival Mid-South, College Music Society, Atlanta Flute Club, Flute Society of Kentucky, Austin Flute Society, Society of Composers, NACWPI, Electronic Music Midwest, MOXsonic, and South Carolina Flute Festival conventions. She has given recitals and masterclasses extensively throughout the Midwest and Southeast and was guest artist at the 2015 New Voices Festival at Wichita State University and the 2017 Montana Flute Festival. Recent solo performances with South Dakota State University ensembles include Kennan's Night Soliloquy, the Gordeli Concerto, and Puckett's The Shadow of Sirius. Her debut CD, which features works for flute as well as Glissando Headjoint, is scheduled to be released later this year.