SEASON SIX, EPISODE SEVEN – COMPOSER, CALEB BURHANS
In this episode, I talk with composer Caleb Burhans about his ONE track – Contritus, for string quartet.  We listen to excerpts from a recording by the Jack Quartet.
LINKS:
IF YOU ENJOY CALEB'S MUSIC, PLEASE CONSIDER BUYING THE PHYSICAL MEDIA!
LISTEN TO CALEB ON SOUNDCLOUD!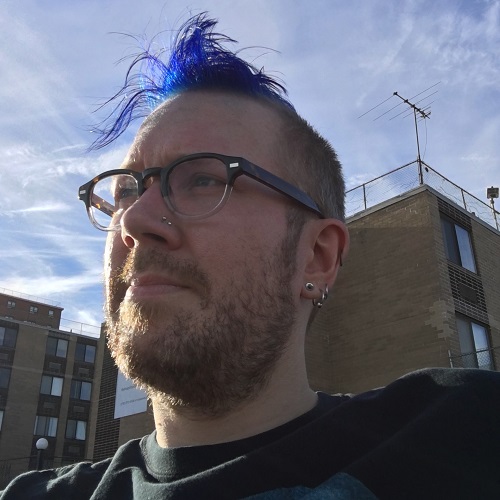 Caleb Burhans (b. 1980) is an established, multifaceted presence in the New York contemporary music scene who is active as both a performer (strings, voice) and composer. Hailed by the New York Times as, "animated and versatile," and, "New York's mohawked Mozart" by Time Out New York, Mr. Burhans has been commissioned by Lincoln Center, Carnegie Hall, Library of Congress and the Kronos Quartet, to name a few. In 2009 Caleb was awarded the prestigious Annenberg Fellowship.
You can hear Caleb's music around the world at events like the Bang on a Can Marathon, Look and Listen Festival, Tribeca New Music Festival, Darmstadt Internationale Ferienkurse für Neue Musik, Open Days Festival (Denmark) and the Aspen Music Festival.