SEASON SIX, EPISODE FOUR – GUITARIST, DAN LIPPEL
In this episode, I talk with guitarist Dan Lippel about his ONE track – Wand-Uhr: Infinite Shadows by composer Reiko Fueting.  We listen to his recording from the album, "…through which the past shines…".
BUY THE ALBUM!
LINKS:
IF YOU ENJOY DAN'S MUSIC, PLEASE CONSIDER BUYING THE PHYSICAL MEDIA!
LISTEN TO DAN ON SOUNDCLOUD!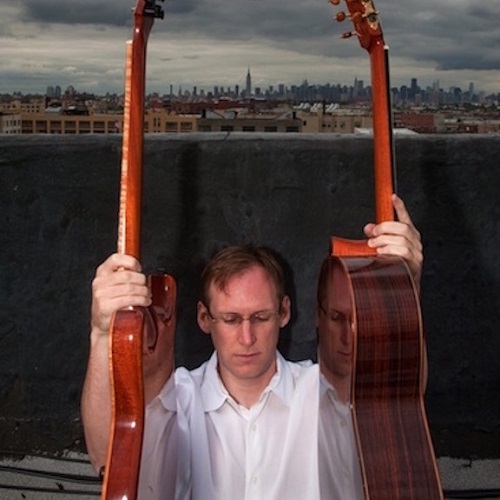 Guitarist Daniel Lippel, called an "exciting soloist" (New York Times), "precise and sensitive" (Boston Globe) and "an amazing master of his instrument" (Feast of Music) has carved out a unique and diverse career that ranges through solo and chamber music performances, innovative commissioning and recording projects, and performances in diverse contexts. He has premiered more than fifty new solo and chamber works, many written for him, recording several on the independent label he co-founded and directs, New Focus Recordings.