SEASON SIX, EPISODE TWO – COMPOSER, JONN SOKOL
In this episode, I talk with composer Jonn Sokol about his ONE track – Every of the Time.
LINKS:
IF YOU ENJOY JONN'S MUSIC, PLEASE CONSIDER BUYING THE PHYSICAL MEDIA!
LISTEN TO JONN ON SOUNDCLOUD!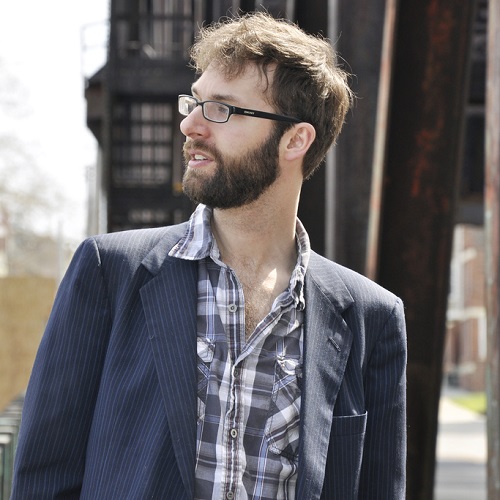 Jonathan Sokol is often sought after as an educator: he is currently an Assistant Professor in Baldwin Wallace University's composition department, and teaches composition during the  Baldwin Wallace Conservatory Summer Institute. He has served as adjunct faculty at Cleveland State University, the  Oberlin Conservatory of Music, and the Defiance College. He has served as Artist Faculty at Brevard Music Center for the 2013 and 2014 seasons. He is a composer-in-residence with the Boulder Symphony Orchestra.
He has been recognized with an invitation to the Millay Colony For the Arts (2013); with The Boston New Music Initiative call for scores (2013); as a programmed composer on the Bowling Green State University New Music Festival (2012); as a finalist in the 2013 MATA Festival competition (2012); with an invitation to the SANDWICH artist residency program in Kyoto, Japan (2012); with an Honorable Mention in the 32nd annual ASCAP Foundation Rudolf Nissim Prize (2012); has been named a recipient of an ASCAP Foundation Morton Gould Young Composer Award (2010) and an ASCAPlus Award (2010-13); has won the 2nd annual MAYO Composition Contest (2010); has won the Indiana University Kuttner String Quartet composition competition (2007); has received a Susan and Ford Schumann Scholarship for the Aspen Music Festival and School (2007); and was the winner of the 8th annual NEC/BMOP ConNECtion competition (2005).