SEASON SIX, EPISODE TWELVE – ARLENE & LARRY DUNN
In this episode, I talk with new music super fans Arlene & Larry Dunn about their ONE track – Descent From Parnassus by composer Marcos Balter, and performed by flutist Claire Chase.
LINKS:
Marcos Balter: Descent from Parnassus (2012) from ICE on Vimeo.
PLEASE CONSIDER BUYING PHYSICAL MEDIA!
LISTEN TO DESCENT FROM PARNASSUS ON SOUNDCLOUD!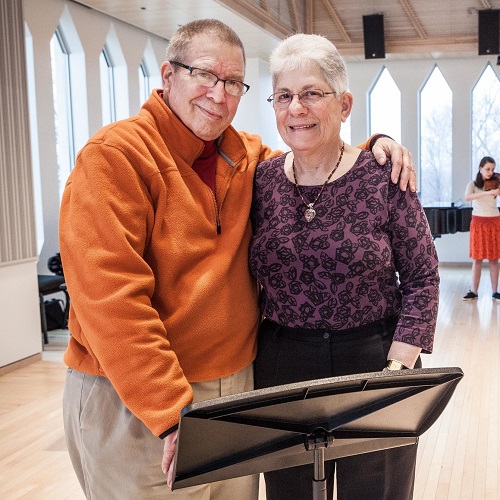 Arlene and Larry Dunn are pure amateurs of contemporary music based in Oberlin, Ohio.