SEASON SIX, EPISODE ELEVEN – COMPOSER, MARC MELLITS
In this episode, I talk with composer Marc Mellits about his ONE track – String Quartet No. 3, Tapas.  We listen to a recording by the Debussy String Quartet.
LINKS:
IF YOU ENJOY MARC'S MUSIC, PLEASE CONSIDER BUYING THE PHYSICAL MEDIA!
LISTEN TO MARC ON SOUNDCLOUD!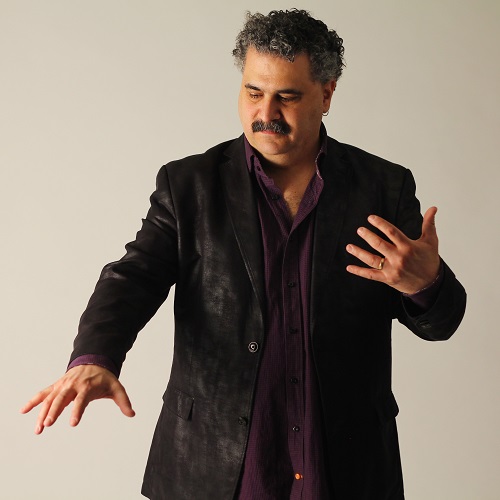 Composer Marc Mellits is one of the leading American composers of his generation, enjoying hundreds of performances throughout the world every year, making him one of the most performed living composers in the United States.  From Carnegie Hall and the Kennedy Center, to prestigious music festivals in Europe and the US, Mellits' music is a constant mainstay on programs throughout the world.  His unique musical style is an eclectic combination of driving rhythms, soaring lyricism, and colorful orchestrations that all combine to communicate directly with the listener.  Mellits' music is often described as being visceral, making a deep connection with the audience.  "This was music as sensual as it was intelligent; I saw audience members swaying, nodding, making little motions with their hands" (New York Press).  He started composing very early, and was writing piano music long before he started formal piano lessons at age 6.  He went on to study at the Eastman School of Music, Yale School of Music, Cornell University, and Tanglewood.  Mellits often is a miniaturist, composing works that are comprised of short, contrasting movements or sections.  His music is eclectic, all-encompassing, colourful, and always has a sense of forward motion.