SEASON FIVE, EPISODE NINE – COMPOSER, ANGÉLICA NEGRÓN
In this episode, I talk with composer Angélica Negrón about her ONE track – Drawings for Meyoko.  We listen to a recording by the Janus Trio.
BUY THE ALBUM!
LINKS:
IF YOU ENJOY ANGÉLICA'S MUSIC, PLEASE CONSIDER BUYING THE PHYSICAL MEDIA!
LISTEN TO ANGÉLICA ON SOUNDCLOUD!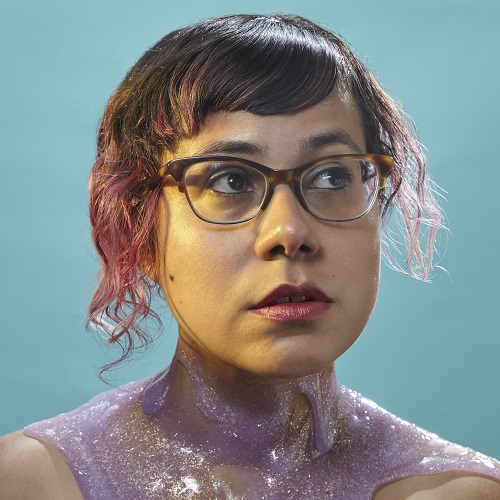 Puerto Rican-born composer and multi-instrumentalist Angélica Negrón writes music for accordions, robotic instruments, toys and electronics as well as chamber ensembles and orchestras. Her music has been described as "wistfully idiosyncratic and contemplative" (WQXR/Q2) and "mesmerizing and affecting" (Feast of Music) while The New York Times noted her "capacity to surprise" and her "quirky approach to scoring". Angélica has been commissioned by the Albany Symphony, Bang on a Can All-Stars, A Far Cry, MATA Festival, loadbang, The Playground Ensemble and the American Composers Orchestra, among others. Her music has been performed at the Kennedy Center, the Ecstatic Music Festival, EMPAC, Bang on a Can Marathon and the 2016 New York Philharmonic Biennial and her film scores have been heard numerous times at the Tribeca Film Festival. She has collaborated with artists like Sō Percussion, The Knights, Face the Music and NOVUS NY, among others and is a founding member of the electronic indie band Balún.  Angélica is currently a doctoral candidate at The Graduate Center (CUNY), where she studies composition with Tania León and focuses on the work of Meredith Monk for her dissertation. She's a teaching artist for New York Philharmonic's Very Young Composers Program and Lincoln Center Education working with learners of all ages on creative composition projects. Angélica is currently an artist in residency at National Sawdust working on a lip sync opera titled Chimera for drag queen performers and chamber ensemble exploring the ideas of fantasy and illusion as well as the intricacies and complexities of identity.   She is the composer in residence for the Orlando Philharmonic Orchestra for their 2018-2019 season.