SEASON FIVE, EPISODE EIGHT – COMPOSER, DAVID BIEDENBENDER
In this episode, I talk with composer David Biedenbender about his ONE track – Cyclotron.  We listen to a recording by Kevin Sedatole and the Michigan State University Wind Symphony.
LINKS:
IF YOU ENJOY DAVID'S MUSIC, PLEASE CONSIDER BUYING THE PHYSICAL MEDIA!
LISTEN TO DAVID ON SOUNDCLOUD!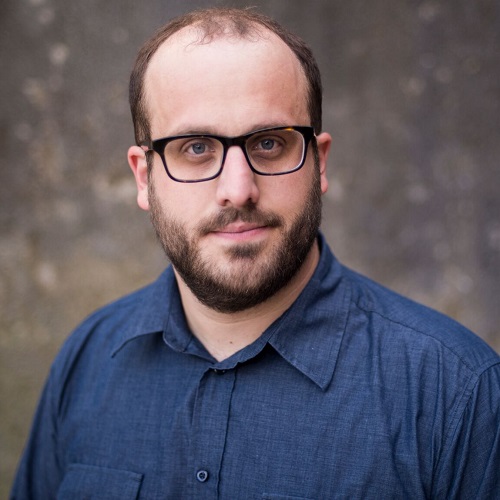 David Biedenbender (b. 1984, Waukesha, Wisconsin) is a composer, conductor, performer, educator, and interdisciplinary collaborator. David's music has been described as "simply beautiful" [twincities.com], "striking" and "brilliantly crafted" [Times Argus] and is noted for its "rhythmic intensity" [NewMusicBox] and "stirring harmonies" [Boston Classical Review]. "Modern, venturesome, and inexorable…The excitement, intensity, and freshness that characterizes Biedenbender's music hung in the [air] long after the last note was played" [Examiner.com]. He has written music for the concert stage as well as for dance and multimedia collaborations, and his work is often influenced by his diverse musical experiences in rock and jazz bands as an electric bassist, in wind, jazz, and New Orleans-style brass bands as a euphonium, bass trombone, and tuba player, and by his study of Indian Carnatic music. His present creative interests include working with everyone from classically trained musicians to improvisers, acoustic chamber music to large ensembles, and interactive electronic interfaces to live brain data.