SEASON FIVE, EPISODE FOUR – COMPOSER, JAMIE LEIGH SAMPSON
In this episode, I talk with composer Jamie Leigh Sampson about her ONE track – Concealed Imaginings.  We listen to a performance by The Sotto Voce Collective.
LINKS:
IF YOU ENJOY JAMIE'S MUSIC, PLEASE CONSIDER BUYING THE PHYSICAL MEDIA!
LISTEN TO JAMIE ON SOUNDCLOUD!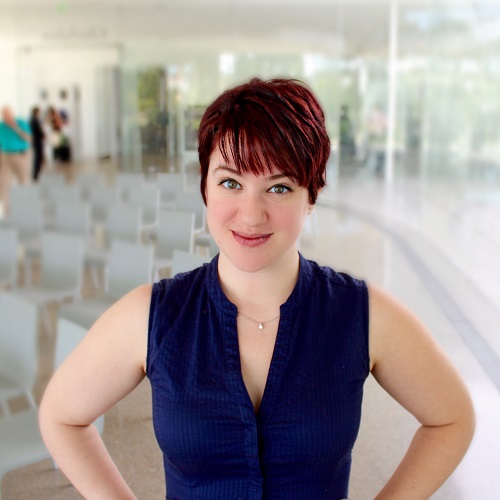 Jamie Leigh Sampson is a composer, bassoonist, author, teacher, and entrepreneur based in Western New York. She currently teaches music composition, theory, and entrepreneurship in the School of Music at the State University of New York at Fredonia. She is the Co-Owner of the publishing entity ADJ•ective New Music and the Executive Director of the soundSCAPE Festival, based at the Bruno Maderna Conservatory in Cesena, Italy.
Sampson has written works across multiple genres of music, including opera, art song, instrumental and vocal chamber works, large-ensemble compositions, and electroacoustic music. She has had the privilege of writing new compositions for Amanda DeBoer Bartlett, Kayleigh Butcher, Ensemble Dal Niente, Quince Contemporary Vocal Ensemble, the Quanta Quartet, the Toledo Symphony Youth Orchestras, and the Sotto Voce Vocal Ensemble. Additionally, her music has been performed by the Ritual Action woodwind trio, the Edmonton Saxophone Quartet, and the ADVerb trio. Her compositions have been described as "impressionistic, enabling the listener to focus on the beauty, timbre, and nuance of the singing" and "transcendentally moving" by the Brooklyn Rail.