SEASON FIVE, EPISODE TEN – COMPOSER, KURT KNECHT
In this episode, guest host Garrett Hope from The Portfolio Composer Podcast talks with composer Kurt Knecht about his ONE track – Gloria.
LINKS:
IF YOU ENJOY KURT'S MUSIC, PLEASE CONSIDER BUYING THE PHYSICAL MEDIA!
LISTEN TO KURT ON SOUNDCLOUD!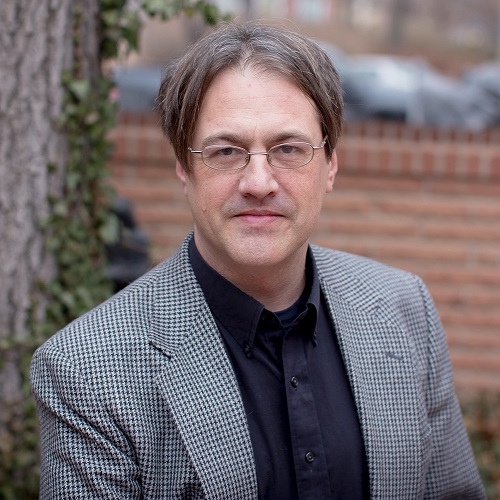 Kurt Knecht is a composer, organist, and conductor currently living in Kansas City, Missouri. His compositions have been described as "funky" and "joyous" in the Washington Post, and "brilliant in concept" in The Tracker magazine. His compositions have become a staple of the modern choral festival literature and have been performed at festivals and concerts in over 43 states. Performances of his compositions include international performances at festivals and concerts in Germany, Austria, Italy, the Netherlands, Spain, Portugal, Singapore, Hong Kong, Canada, Mexico, the United Kingdom, Cuba, Costa Rica, New Zealand, and China. His music has been performed at the Kennedy Center by the Grammy Award winning Washington Chorale and at Carnegie Hall. In 2016, he was the commissioned composer for the national convention of the Organ Historical society where his Toccata, Adagio, and Fugue for organ and percussion was premiered at the Kimmel Center in Philadelphia.
His compositions have been featured on the NPR programs Pipedreams and With Heart and Voice and at the national conventions of the International Clarinet Society, the Organ Historical Society, the Association of British Choral Directors, and the International Flute Symposium of West Virginia University.  He is regularly commissioned and publishes with Walton, Pavane, and Colla Voce. His composition Missa Prolationem was awarded the Folsom Prize for the most outstanding doctoral dissertation of the University of Nebraska in 2009. As an eclectic performer, Kurt has been a featured soloist with groups ranging from Smokey Robinson to The Florida Orchestra. Kurt regularly appears as a concert organist and collaborative pianist. He is the organist at St. Paul's Episcopal in Kansas City. Together with his wife, Jennifer Rosenblatt, he is the co-founder of MusicSpoke where they are creating the world's largest marketplace for artist owned sheet music allowing composers to retain their copyrights and a majority of the profits from sales of their work.