SEASON FOUR, EPISODE EIGHT – COMPOSER, STACY GARROP
In this episode, I talk with composer Stacy Garrop about her ONE track – Give Me Hunger.  We listen to a performance by Chanticleer.
LINKS:
IF YOU ENJOY STACY'S MUSIC, PLEASE CONSIDER BUYING THE PHYSICAL MEDIA!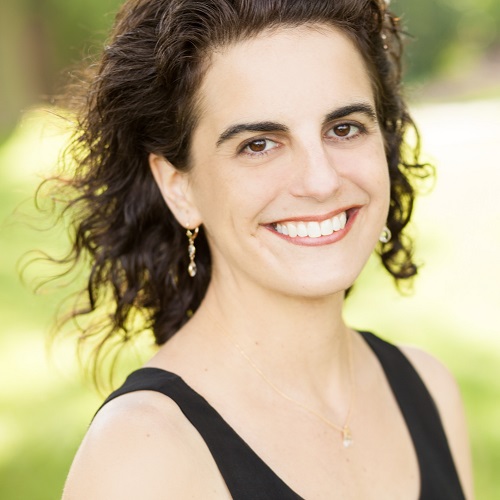 Stacy Garrop's music is centered on dramatic and lyrical storytelling. The sharing of stories is a defining element of our humanity; we strive to share with others the experiences and concepts that we find compelling. Stacy shares stories by taking audiences on sonic journeys – some simple and beautiful, while others are complicated and dark – depending on the needs and dramatic shape of the story.
Stacy is currently on a journey that is redefining her personal narrative. After teaching composition full-time at the Chicago College of Performing Arts at Roosevelt University from 2000-2016, she stepped down from her position to become a freelance composer. In 2016/17, she collaborated with a number of performers and organizations, including Anima Singers, Boston Choral Ensemble, Fifth House Ensemble, Gaudete Brass Quintet, Sinfonia Salt Lake, Carthage College Wind Ensemble, and a consortium of fifteen saxophonists for a new tenor saxophone and piano work. In the 2017/18 season, Stacy will have several premieres: Quicksilver, a concerto for alto saxophone and wind ensemble commissioned by a consortium of fifteen universities; Krakatoa, concerto for viola, string orchestra, and percussion to be premiered by Michael Hall and both the Bandung Philharmonic (Indonesia) and Baroque on Beaver Music Festival; Mother of Exiles, a choral piece for the 2018 Golden Gate International Choral Festival featuring the text The New Colossus by Emma Lazarus; and a new string quartet for Kronos Quartet that will feature recordings of Studs Terkel, the legendary oral historian, author, and radio host.