SEASON FOUR, EPISODE SIX – COMPOSER, DAVID RAKOWSKI
In this episode, I talk with composer David Rakowski about his ONE track – Piano Concerto No. 2, III.  We listen to a recording featuring piano soloist Amy Briggs.
LINKS:
IF YOU ENJOY DAVID'S MUSIC, PLEASE CONSIDER BUYING THE PHYSICAL MEDIA!
LISTEN TO DAVID ON SOUNDCLOUD!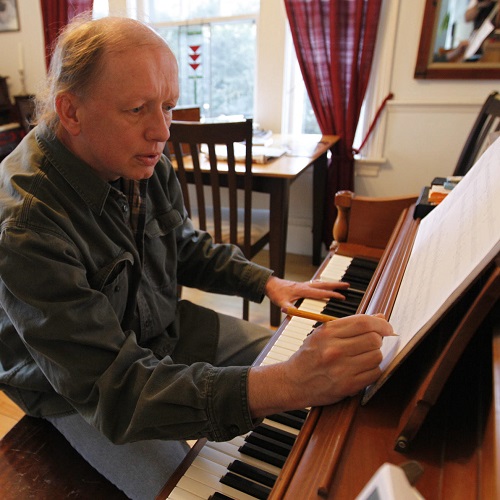 David Rakowski grew up in St.Albans, Vermont and studied at New England Conservatory, Princeton, and Tanglewood, where his teachers were Robert Ceely, John Heiss, Milton Babbitt, Paul Lansky, and Luciano Berio. He has received a large number of awards and fellowships, including the Elise L. Stoeger Prize from the Chamber Music Society of Lincoln Center and the Rome Prize, and he has twice been a finalist for the Pulitzer Prize in Music (for pieces commissioned by the Orpheus Chamber Orchestra and the US Marine Band). He has composed nine concertos, seven symphonies, 100 piano études, 74 piano préludes, eight song cycles, and a large amount of wind ensemble music, chamber music, and vocal music for various combinations, as well as music for children. His music has been commissioned, recorded, and performed widely and is published by C.F. Peters. He is the Walter W. Naumburg Professor of Composition at Brandeis University, having also taught at New England Conservatory, Harvard, Columbia, and Stanford. In 2016, he was elected to the American Academy of Arts and Letters.