SEASON FOUR, EPISODE FIVE – COMPOSER, KEVIN PUTS
In this episode, I talk with composer Kevin Puts about his ONE track – Movement III (Very Fast, With Tremendous Energy), from his Flute Concerto.  We listen to a recording by the Peabody Symphony Orchestra, conducted by Marin Alsop with flute soloist Adam Walker.
LINKS:
IF YOU ENJOY KEVIN'S MUSIC, PLEASE CONSIDER BUYING THE PHYSICAL MEDIA!
LISTEN TO KEVIN ON SOUNDCLOUD!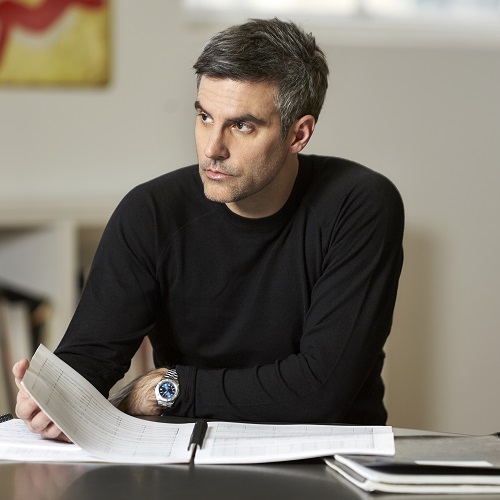 Winner of the 2012 Pulitzer Prize for his debut opera Silent Night, Kevin Puts has been hailed as one of the most important composers of his generation. Critically acclaimed for a richly colored, harmonic, and freshly melodic musical voice that has also been described as "emotional, compelling, and relevant," his works, which include two operas, four symphonies, and several concertos, have been commissioned, performed, and recorded by leading orchestras, ensembles and soloists throughout the world.
Silent Night was premiered by Minnesota Opera in November 2011, and marked his debut in the genre of opera and vocal works. Commissioned by Minnesota Opera with a libretto by Mark Campbell, the full-length opera is based on the 2005 film Joyeux Noel. Heralded as "breathtaking" and "a stunning emotional experience", Silent Night has since been produced and performed at Opera Philadelphia, Fort Worth Opera, Cincinnati Opera, the Wexford Opera Festival, Calgary Opera, Opera de Montreal, and the Lyric Opera of Kansas City, with upcoming productions at Atlanta Opera, Opera Santa Jose, and Michigan Opera Theatre.
Acclaimed as "thrilling" and "not to be missed," Mr. Puts' second opera, an adaptation of Richard Condon's novel The Manchurian Candidate, also commissioned by Minnesota Opera with a libretto by Mark Campbell, had its world premiere in March 2015. March 2015 also saw the world premiere of Mr. Puts' song cycle Of All The Moons, commissioned by Carnegie Hall and performed by mezzo-soprano Sasha Cooke, which The New York Times called "a showcase for his craftsmanship."