SEASON FOUR, EPISODE THREE – COMPOSER, ANTHONY DONOFRIO
In this episode, I talk with composer Anthony Donofrio about his ONE track – V: Oratio Secreta.
LINKS:
IF YOU ENJOY ANTHONY'S MUSIC, PLEASE CONSIDER BUYING THE PHYSICAL MEDIA!
LISTEN TO ANTHONY ON SOUNDCLOUD!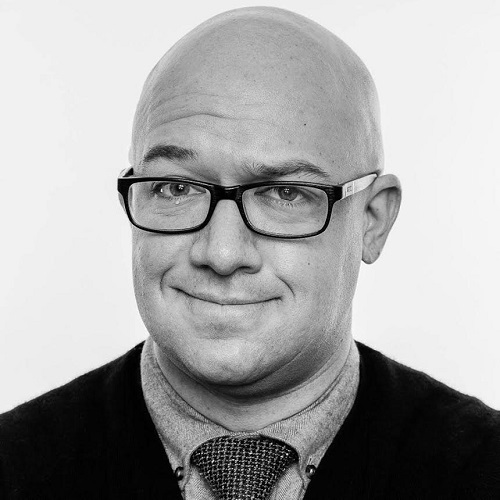 Photo Credit: http://www.karjaka.com/
Anthony Donofrio teaches composition, coordinates the theory area, and directs the UNK New Music Series and Festival at the University of Nebraska Kearney. Prior to coming to UNK, he taught at Kent State University in Ohio, where he gave courses in theory, post-tonal analysis, and initiated the Vanguard New Music Series. He holds the Ph.D. in music composition from the University of Iowa.
Anthony is very interested in fusing the compositional techniques found in literature and painting with his own approach to composing music. Along with Morton Feldman, Elliott Carter, and Gyorgy Ligeti, he cites Mark Rothko, David Foster Wallace, and Italo Calvino as his primary artistic influences. As a result of these influences, Anthony has taken an interest in creating half concert and full concert-length pieces, such as the 70-minute "Between Event and Crisis" for solo percussion, the 80-minute "V" for flute, clarinet, viola, piano, and percussion, and the 90-minute "I" for solo piano.