SEASON FOUR, EPISODE ELEVEN – COMPOSER, KIRK O'RIORDAN
In this episode, I talk with composer Kirk O'Riordan about his ONE track – Lacrimosa.  We listen to excerpts from a recording by pianist Holly Roadfeldt, from Kirk's album, Strange Flowers.
LINKS:
IF YOU ENJOY KIRK'S MUSIC, PLEASE CONSIDER BUYING THE PHYSICAL MEDIA!
LISTEN TO KIRK ON SOUNDCLOUD!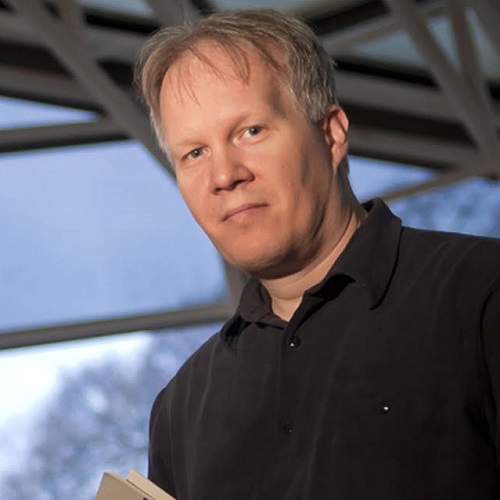 Kirk O'Riordan's music has been referred to as "unapologetically beautiful" and is often praised for its uniquely "visual" qualities that depict a wide range of striking moods. His debut compact disk, Strange Flowers, was released by Ravello Records in November, 2013 and was praised by Audiophile Audition as "one of the most impressive and beautiful collections of chamber music I have heard in awhile….This is all just so lovely and invokes exactly the emotions that good music should be able to induce in all of us." Gramophone Magazine praised O'Riordan as "a composer for whom imagery is a defining inspiration….[he] is a deeply sensitive composer who savours going gently into the night." (April 2014). HIs recording of his Twenty-Six Preludes for Solo Piano—by pianist Holly Roadfeldt—has attracted similar praise: "are similarly atmospheric and proceed to unfold like a magical tapestry. Each of the 26 Preludes seemingly comprising of warp and weft forming a myriad of pixels of little pictures that ultimately combines to form a moveable feast for both eye and inner ear. O'Riordan's miniatures are informed by languorous beauty and profundity, the lyrical variations of each often feature elaborate embellishments, as well as sudden dissonant figurations that seem to mimic the gravity-defying leaps of the gazelle…" (World Music Report, April 2017).