SEASON FOUR, EPISODE TEN – COMPOSER, FRANK NAWROT
In this episode, I talk with composer Frank Nawrot about his ONE track – 'Fo You Get Rolled Up On, for multiple electric guitars.
LINKS:
IF YOU ENJOY FRANK'S MUSIC, PLEASE CONSIDER BUYING THE PHYSICAL MEDIA!
LISTEN TO FRANK ON SOUNDCLOUD!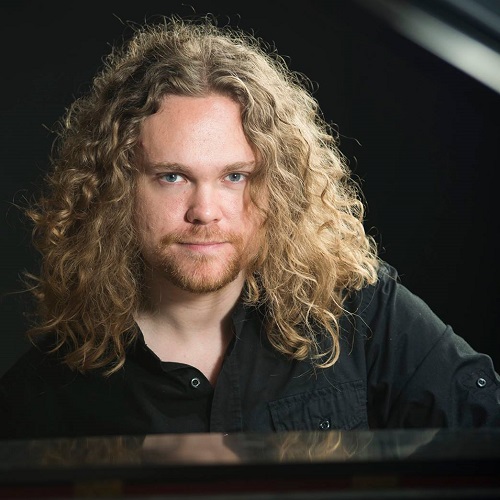 Frank Nawrot (b. 1989) is a composer, guitarist, and music educator from Grand Rapids, Michigan. Currently, Nawrot is pursuing is Doctorate of Musical Arts in composition at the University of Kansas.
Nawrot received his Master of Music Composition degree from Central Michigan University in 2015 under the tutelage of David Gillingham and Jay Batzner. He received his Bachelor of Arts degree at Grand Valley State University while studying composition with Bill Ryan and classical guitar with Carlos de la Barrera.
Nawrot's music has been performed at numerous venues and locales including: ArtPrize, St. Cecilia's Music Center, George and Barbara Gordon Gallery, Northern Illinois University, Henderson State University, Bowling Green State University, in Hong Kong, in NYC and the Broad Art Museum-. He has presented his research on composition pedagogy several conferences including several SCI conferences. He presented his research on African-American minimalist composer Julius Eastman at the Fifth International Conference on Minimalist Music in Finland.