SEASON THREE, EPISODE EIGHT – COMPOSER, LISA COONS
In this episode, I talk with composer Lisa Coons about her ONE track – Myth's Daughter.  We listen to excerpts from a recording by cellist Hannah Addario-Berry, from her album, Scordatura.
BUY THE ALBUM!
LINKS:
IF YOU ENJOY LISA'S MUSIC, PLEASE CONSIDER BUYING THE PHYSICAL MEDIA!
LISTEN TO LISA ON SOUNDCLOUD!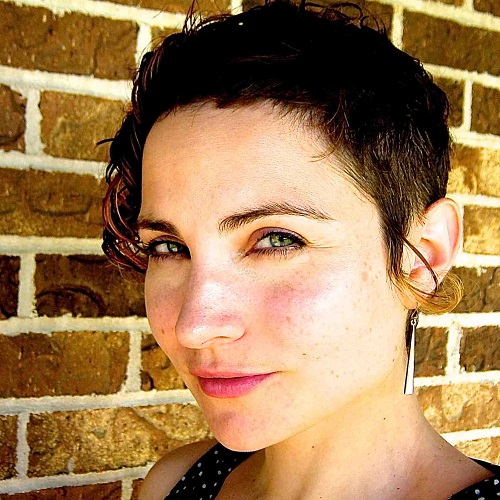 Lisa Renée Coons is a composer and sound artist with a special affinity to noise composition, collaboration, and experimentation.  She is dedicated to progressive art and focuses on partnerships with other artists and musicians as a means of developing innovative new works.  Presently an assistant professor of music composition at Western Michigan University, Lisa Renée received her PhD in Composition from Princeton University, her Master's from SUNY Stony Brook and studied at the University of Missouri-Kansas City during her undergraduate degree.  Before joining WMU she was a Jackie McLean Fellow and visiting professor at the Hartt School in the University of Hartford.  Her portfolio includes music for acoustic and electronic instruments, turntables, traditional ensembles, and her own welded sounding sculptures.  Recent commissions include an evening-length work for The International Contemporary Ensemble (ICE) and pieces for The American Composers Orchestra, The California E.A.R. Unit, Iktus Percussion Quartet, Dither Electric Guitar Quartet, the Machine Project for the Hammer Museum of Los Angeles, and the Violin Futura Project.  She has received awards and support from the Other Minds Festival (a 2011 Composer Fellowship), the MAP Fund, ASCAP (Morton Gould Young Composer Award 2005/Honorable Mention 2009), and Meet the Composer, among others.  Lisa Renée is a founding member of the bicoastal composers collective called, simply, The Collected (thecollectedmusic.org).