SEASON THREE, EPISODE FOUR – COMPOSER, BRENDON RANDALL-MYERS
In this episode, I talk with composer Brendon Randall-Myers about his ONE track – Beethoven 2012, as recorded by his band Marateck on their album Time is Over.
BUY THE ALBUM!
IF YOU ENJOY BRENDON'S MUSIC, PLEASE CONSIDER BUYING THE PHYSICAL MEDIA!
LISTEN TO BRENDON ON SOUNDCLOUD!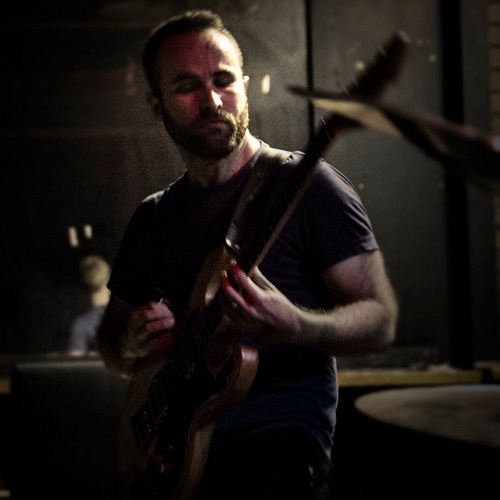 Brendon Randall-Myers is a Brooklyn-based composer and guitarist, and the co-founder of composer/performer ensemble Invisible Anatomy and complex noise rock band Marateck. Described as "fiercely aggressive but endlessly compelling" (The San Francisco Chronicle), his music amplifies the physical and emotional properties of bodies creating sound. Randall-Myers has received commissions from the Jerome Fund for New Music, the Tang Museum at Skidmore College, the Guitar Foundation of America, and Roulette Intermedium, working with performers such as the Bang on a Can All-Stars, the Omaha Symphony, Dither, Friction Quartet, and guitarist David Tanenbaum. Called a "guitar wizard" (I Care If You Listen), Randall-Myers is a member of the Glenn Branca Ensemble and the Dither Big Band, and has performed with groups such as the Atlanta Symphony, Ensemble Signal, and Magik*Magik Orchestra; at Lincoln Center Out of Doors, the Barbican Theatre, the Kennedy Center, the Beijing Modern Music Festival, and the Ellnora Guitar Festival. Randall-Myers grew up home-schooled in rural West Virginia, and holds degrees from Pomona College and the Yale School of Music.