SEASON THREE, EPISODE TWELVE – COMPOSER, CARLOS RAFAEL RIVERA
In this episode, I talk with composer Carlos Rafael Rivera about his ONE track – Plegaria y Canto (al Bodre de la Mar).  We listen to excerpts from a recording by the Cavatina Duo with Violinist Desirée Ruhstrat, from their album, Sephardic Journey.
LINKS:
IF YOU ENJOY CARLOS'S MUSIC, PLEASE CONSIDER BUYING THE PHYSICAL MEDIA!
LISTEN TO CARLOS ON SOUNDCLOUD!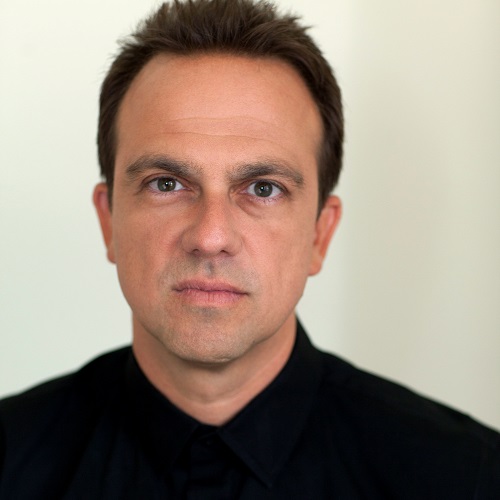 CARLOS IS A COMMISSIONED AND AWARD WINNING COMPOSER WHOSE CAREER HAS SPANNED SEVERAL GENRES OF THE MUSIC INDUSTRY. HIS WORK FOR FILM AND TV INCLUDES SCORES FOR NETFLIX' GODLESS, DIRECTED BY SCOTT FRANK AND PRODUCED BY STEVEN SODERBERGH, STARRING JEFF DANIELS AND MICHELLE DOCKERY, AS WELL AS UNIVERSAL PICTURES' A WALK AMONG THE TOMBSTONES, STARRING LIAM NEESON.
A protégé of Randy Newman, he earned a DMA in Composition at USC's Thornton School, where he studied with Donald Crockett and Stephen Hartke.
As a guitarist, he has performed onstage as opening act for The Who at the Hollywood Bowl; recorded studio sessions for Island/Def Jam, and Universal Records; and had songs featured on ABC's Scrubs, MTV, and VH-1.
His music has been acclaimed by the Miami Herald, the San Francisco Examiner, and the LA Times, helping establish him as a composer with the unique ability of incorporating a large diversity of musical influences into his captivating compositions, which reflect his multi-cultural upbringing in Central America and the United States.
His work for the performing arts has been featured by some of the most prominent ensembles and soloists, including Arturo Sandoval, Colin Currie, Chanticleer, Cavatina Duo, the Chicago Sinfonietta, the American Composers Orchestra, and the Los Angeles Guitar Quartet; commissioned by the Simon Bolivar Youth Symphony and the American Wind Symphony; recorded by Varêse-Sarabande, Warner, Sony, Naxos, and Cedille labels; and awarded by the Herb Alpert Foundation, the Guitar Foundation of America, BMI, and twice by ASCAP.
He has served as Composer-in-Residence with the Miami Symphony Orchestra, and was a musical consultant for "Invitation to World Literature," an educational series funded by the Annenberg Foundation and produced by WGBH. He is a voting member of the Recording Academy (Grammy's), the Society of Composers and Lyricists (SCL), and is a sought out guest composer and lecturer throughout the Americas.
Carlos is Assistant Professor and Director of the Musicianship, Artistry Development, & Entrepreneurship (MADE) Program at the acclaimed Frost School of Music at the University of Miami.