SEASON THREE, EPISODE TEN – COMPOSER, HANNAH LASH
In this episode, I talk with composer and harpist Hannah Lash about her ONE track – Form and Postlude.
LINKS:
IF YOU ENJOY HANNAH'S MUSIC, PLEASE CONSIDER BUYING THE PHYSICAL MEDIA!
LISTEN TO HANNAH ON SOUNDCLOUD!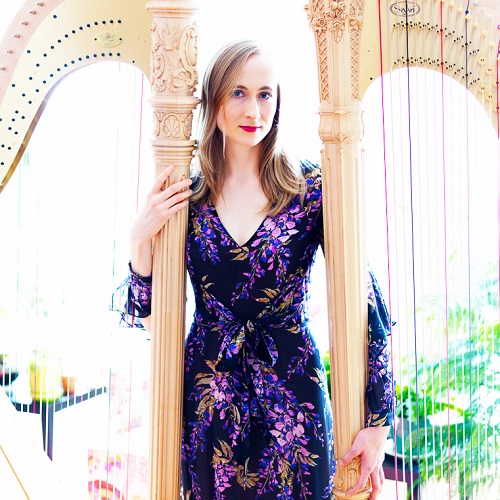 Hailed by the New York Times as "striking and resourceful…handsomely brooding," Hannah Lash's music has been performed at the Times Center in Manhattan, the Chicago Art Institute, Tanglewood Music Center, Harvard University, The Chelsea Art Museum, and on the American Opera Project's stage in New York City. Commissions include The Fromm Foundation, the Boston Symphony Orchestra, the Alabama Symphony Orchestra, Carnegie Hall, Cabrillo Festival of Contemporary Music, American Composers Orchestra, The Naumburg Foundation, The Orpheus Duo, The Howard Hanson Foundation's Commissioning Fund, Case Western Reserve's University Circle Wind Ensemble, MAYA, the Los Angeles Chamber Orchestra, the Arditti Quartet, the Great Lakes Chamber Music Festival and the Aspen Music Festival and School, among many others.
Lash has received numerous honors and prizes, including the ASCAP Morton Gould Young Composer Award, a Charles Ives Scholarship from the American Academy of Arts and Letters, a Fromm Foundation Commission, a fellowship from Yaddo Artist Colony, the Naumburg Prize in Composition, the Barnard Rogers Prize in Composition, the Bernard and Rose Sernoffsky Prize in Composition, and numerous academic awards. Her orchestral work Furthermore was selected by the American Composers Orchestra for the 2010 Underwood New Music Readings. Her chamber opera, Blood Rose, was presented by New York City Opera's VOX in the spring of 2011.