SEASON TWO, EPISODE NINE – MEZZO SOPRANO MEGAN IHNEN
In this episode, I talk with mezzo-soprano Megan Ihnen about her ONE track – One Voice, by composer, Mara Gibson.  We listen to a recording performed by Megan along with violist Michael Hall.
LINKS:
IF YOU ENJOY MEGAN'S MUSIC, PLEASE CONSIDER BUYING THE PHYSICAL MEDIA!
LISTEN TO MEGAN ON SOUNDCLOUD!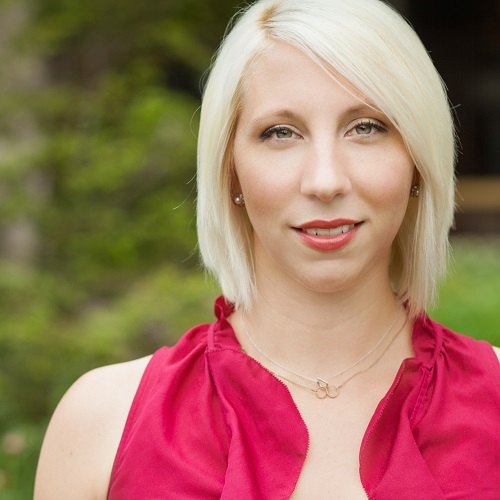 Mezzo-soprano Megan Ihnen is a tireless promoter of contemporary classical music for the voice. The Baltimore Theatre Journal praised Megan for her "mesmerizing dramatic and musical account of the strange mystic, Mary Magdalen de Pazzi," in her performance of Salvatore Sciarrino's one-woman operatic drama, "Infinito Nero", with SONAR new music ensemble in February 2014. Megan is a new music force of nature. Her performances thrive on elaborate sound worlds and fully developed dramatic interpretations.
During the 2015-2016 season, Megan made her debut on the Detroit New Music "Strange Beautiful Music Marathon", the Works and Process at the Guggenheim series with International Contemporary Ensemble, and on Stone Mason Projects' "Fury" concert. Her highly regarded, interdisciplinary "Kafka Fragments" project had performances in Maryland and Colorado. Her recording of Garrett Schumann's "Bound" with Latitude 49 was selected for both the I CARE IF YOU LISTEN Fall 2015 Mixtape and the CarpeDM Seize Des Moines "Music Mix: Volume III" which was featured at the 2016 SXSW Festival.
Megan joined Jennifer R. Ellis (harp) and Erika Boysen (flute) to form the Seen/Heard Trio in December 2015. The trio was accepted into the Avaloch Farm Music Institute residency program for June 2016 and also performs at the Omaha Under the Radar festival in July. The Seen/Heard Trio actively commissions and collaborates with diverse composers to create compelling and immersive performance projects.