SEASON TWO, EPISODE SIX – PIANIST, HOLLY ROADFELDT
In this episode, I talk with pianist Holly Roadfeldt about her ONE track – Prelude XXIII, molto rubato; fluid, expressive by composer Kirk O'Riordan.  We listen to excerpts from the recording The Preludes Project, released on Ravello Records.
LINKS:
IF YOU ENJOY HOLLY'S MUSIC, PLEASE CONSIDER BUYING THE PHYSICAL MEDIA!
LISTEN TO HOLLY ON SOUNDCLOUD!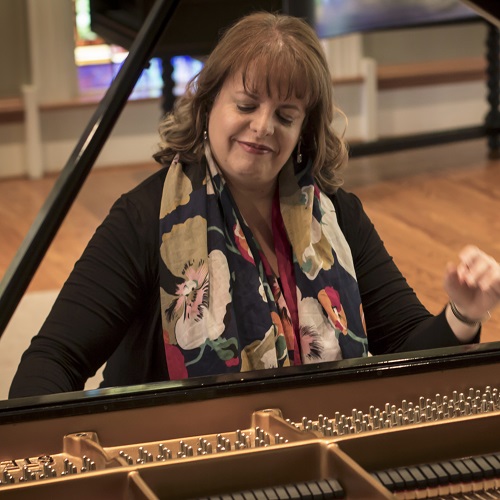 Holly Roadfeldt is a versatile performer whose concerts regularly mix newly commissioned music with established masterpieces. Equally adept at both languages, Holly's mission is to inspire and advocate for piano music of the highest caliber.
As a dedicated performer of contemporary music, Holly has premiered nearly 100 solo and chamber works. In 1996, she was awarded the prize for the "Best Performance of a 20th Century American Composition" in the Frinna Awerbuch International Piano Competition, which resulted in a performance in Weill Recital Hall at Carnegie Hall. Additional contemporary music honors include being a semi-finalist in the Concert Artists Guild International Competition in 1998 and 2001 as a contemporary music specialist.