SEASON TWO, EPISODE FIVE – COMPOSER, NINA DANON
In this episode, I talk with composer Nina Danon about her ONE track – Pearl, from a larger work called The Dragon and the Golden Flower, commissioned by the MAO Museum of Oriental Art of Turin and the Fondazione Museo Asia to serve as the soundtrack of an exhibition on silk and metal carpets from the Forbidden City.
BUY THE ALBUM!
LINKS:
IF YOU ENJOY NINA'S MUSIC, PLEASE CONSIDER BUYING THE PHYSICAL MEDIA!
LISTEN TO NINA ON SOUNDCLOUD!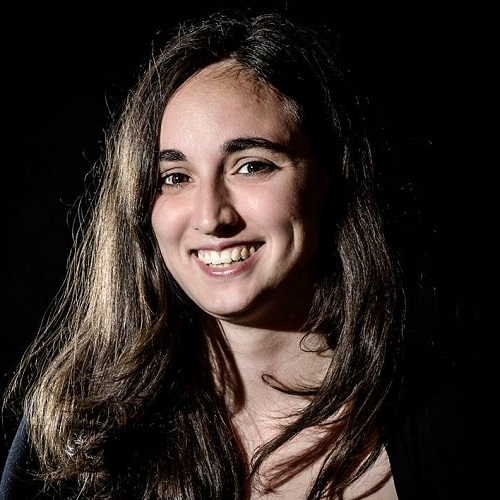 Nina is a Franco-Italian composer, pianist and audio-visual artist.
She regards music as something that can be experienced through all senses, and collaborates with artists from all disciplines to establish new connections between their creative processes and redefine the relationship between music and other forms of art.
Nina graduated in classical piano from the Conservatorio Santa Cecilia of Rome, and learned the craft of composition by assisting artist and composer Henning Lohner from Hans Zimmer's Remote Control Productions.
Since 2012, Nina lives and works in London, where she completed a Master of Music in Sonic Arts at Goldsmiths College with a research focus on how the perception of motion in sounds and paintings can transmit emotions.
In 2017, Nina joined the BFI Network x BAFTA Crew scheme,  and was selected to join BOOK Music and Lyrics, a programme of ongoing workshops for the creation, crafting and development of musical theatre writing and related specialist skills.
Her work encompasses film music, musical theatre and multi-sensorial experiences for galleries and museums. In recent years, her music has been commissioned by the United Nations University, the Zeni Winery and Wine Museum, the Museum of Oriental Art of Turin, The Royal Borough of Kensington and Chelsea and TEDx amongst others.
 As a pianist, she has been collaborating with world-renowned musicians including vibraphonist David Friedman and composer Matthias Sayer, recording in prestigious studios in Germany and in the UK and performing with the Deutsches Filmorchester Babelsberg.