SEASON TWO, EPISODE ELEVEN – COMPOSER, JESSICA RUDMAN
In this episode, I talk with composer Jessica Rudman about her ONE track – Trigger, a mini-opera performed by Soprano Afton Forsberg.
LINKS:
IF YOU ENJOY JESSICA'S MUSIC, PLEASE CONSIDER BUYING THE PHYSICAL MEDIA!
LISTEN TO JESSICA ON SOUNDCLOUD!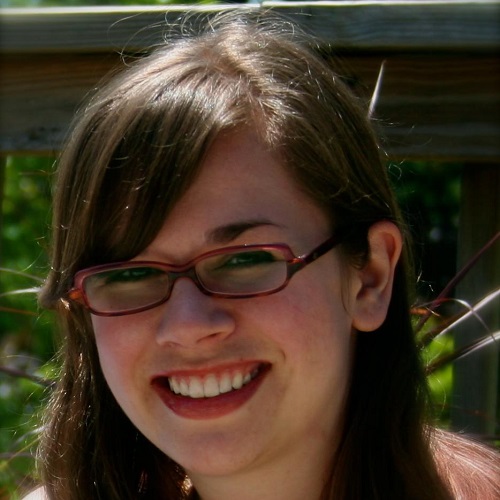 Jessica Rudman is a Connecticut-based composer whose music has been performed across the United States and abroad.  Her works have been included on festivals such as the Earshot Indianapolis Readings and Competition, Omaha Symphony New Music Symposium, Composers Now, New Voices @ CUA, the Ernest Bloch Festival, the Electroacoustic Barn Dance, the IAWM International Congress, and various SCI Conferences.  Honors include winning the 2013 Robert Starer Award, the 2013 Boston Metro Opera's Advocacy Award, the 2012 College Music Society Student Composer Award, the 2012 NewMusic@ECU Orchestra Composition Competition, IAWM's Libby Larsen Prize (2011), and Honorable Mention for the Brian M. Israel Award (2011).
As a theorist, Ms. Rudman has presented papers on Ligeti and Zwilich at meetings of the New England Conference of Music Theorists (NECMT), the West Coast Conference of Music Theory and Analysis, the National Student Electronic Music Event, and various SCI regional conferences. She has also presented research on the Greek Genera at the European Music Analysis Conference in 2014.
Ms. Rudman has taught at The Hartt School, Central Connecticut State University, and Baruch College.  She has also been highly involved in arts administration and currently is on the board of the Women Composers Festival of Hartford.  Ms. Rudman holds degrees from The Hartt School and the University of Virginia.  She recently completed her Ph.D. at the CUNY Graduate Center as an Enhanced Chancellor's Fellow.