SEASON TWO, EPISODE TEN – COMPOSER, JONI GREENE
In this episode, I talk with composer Joni Greene about her ONE track – The Moon Glistens, for wind ensemble.   We listen to excerpts from a recording by the University of Kansas Wind Ensemble, conducted by Paul Popiel, from their album, Of Shadow and Light.
LINKS:
IF YOU ENJOY JONI'S MUSIC, PLEASE CONSIDER BUYING THE PHYSICAL MEDIA!
LISTEN TO JONI ON SOUNDCLOUD!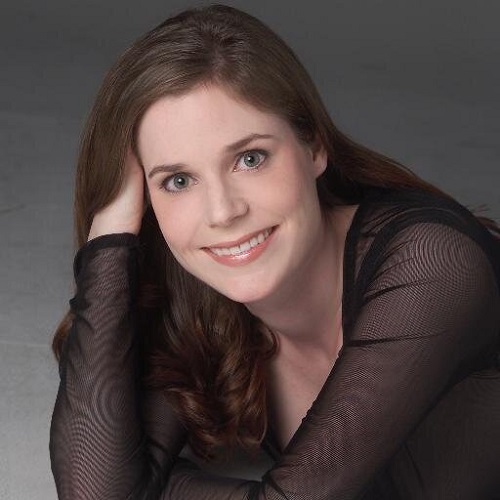 Joni Greene's music is described as "rich, colorful, and expressive." Her music is regularly performed throughout the United States and Canada and has received a number of international premieres. Her diverse catalog includes works for band, choir, orchestra, chamber ensemble, and chamber opera. Recent and notable awarded prizes include the 2nd and 3rd Frank Ticheli competition, ASCAP/Lotte Lehman "Damien Top" Prize, and the ACC Band Directors Association Emerging Artist Grant. Her work, The Moon Glistens, will be released on the 2016 Kansas University Wind Ensemble recording by Klavier Music Productions.
Ms. Greene is frequently performed and commissioned by consortiums, universities, school districts and chamber ensembles. Notable and upcoming commissions include works for opera and wind ensemble, soprano voice and chamber ensemble, concert band, and a harp concerto. Featured festival performances include the 2016 International Tuba Euphonium Conference, the World Association for Symphonic Bands and Ensembles conference in Taiwan, the Las Americas en Concierto/Composers in New York, the Albert Roussel International Festival in France, Essentially Choral Reading Sessions, and the North American Saxophone Alliance (NASA) Conference.