SEASON TWO, EPISODE ONE – SOPRANO, ANN MOSS
In this episode, I talk with soprano Ann Moss about her ONE track – Full Fathom Five, by composer Liam Wade.  We listen to excerpts from her fantastic recording, Love Life.
BUY THE ALBUM!
LINKS:
IF YOU ENJOY ANN'S MUSIC, PLEASE CONSIDER BUYING THE PHYSICAL MEDIA!
LISTEN TO ANN ON SOUNDCLOUD!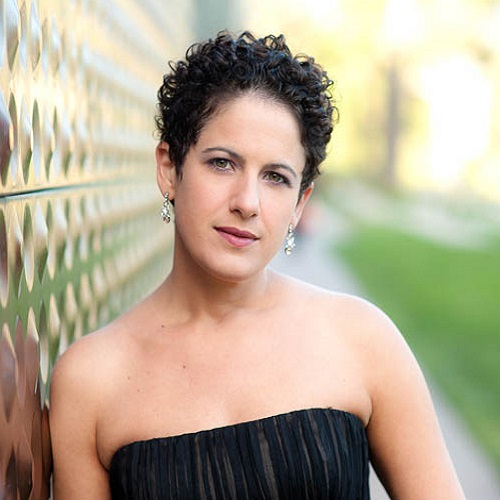 Ann Moss is an ardent and acclaimed champion of contemporary vocal music who performs and collaborates with a dynamic array of American composers. Her high, silvery, flexible voice has been singled out by Opera News for "beautifully pure floated high notes" and by San Francisco Classical Voice for "powerful expression" and "exquisite phrasing." In addition to working closely with well-known composers such as Jake Heggie, John Harbison, Kaija Saariaho, Aaron Jay Kernis and Wayne Peterson, Ann seeks out and performs works by new and emerging voices at forums, festivals and concert series across the USA. Her debut album Currents (Angels Share Records, 2013), produced and recorded by multi-GRAMMY® award winner Leslie Ann Jones at Skywalker Sound, features a dream team of collaborators from the chamber, new music, and jazz communities performing some of the extraordinary new and recent American vocal/chamber music Ann has championed over the past decade. Moss returned to Skywalker in 2015 with pianist Steven Bailey, cellist Emil Miland, Hausmann Quartet founding violinist Isaac Allen and GRAMMY® award winning ensemble Chanticleer to record songs by Jake Heggie, Liam Wade, Paul McCartney, Joni Mitchell and Bob Dylan for her sophomore album, Love Life (Angels Share Records, 2016). She has also recorded on labels including PARMA, Naxos, Albany, Navona Records and Jaded Ibis Productions.