SEASON ONE, EPISODE NINE – COMPOSER, FRANK FELICE
In this episode, I talk with composer Frank Felice about his ONE track – Basta! for solo marimba.
LINKS:
IF YOU ENJOY FRANK'S MUSIC, PLEASE CONSIDER BUYING THE PHYSICAL MEDIA!
LISTEN TO FRANK ON SOUNDCLOUD!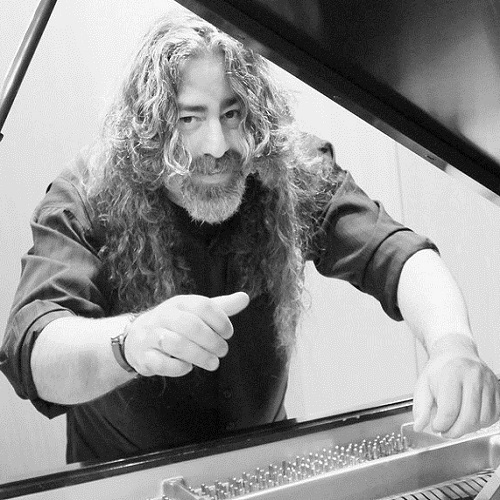 Frank Felice is an eclectic composer who writes with a postmodern mischievousness: each piece speaks in its own language, and they can be by turns comedic/ironic, simple/complex, subtle/startling or humble/reverent. Recent projects of Felice's have taken a turn towards the sweeter side, exploring a consonant adiatonicism.
His music has been performed extensively in the U.S. as well as garnering performances in Brazil, Argentina, Japan, Greece, Italy, the United Kingdom, the Russian Federation, China, Austria, the Phillipines, the Czech Republic and Hungary. His commissions have included funding from the National Endowment for the Arts, the Omaha Symphony, the Indiana Arts Commission, The Indiana Repertory Theatre, Dance Kaleidoscope, Music Teachers National Association, the Wyoming State Arts Board, the Indianapolis Youth Symphony, Kappa Kappa Psi/Tau Beta Sigma as well as many private commissions and consortia. A recording of electronic and electro-acoustic music entitled "Sidewalk Music" is available on Capstone Records & Ravello records on iTunes, Naxos and other online sites. Scores and other performance materials can be obtained from MMB Music or Mad Italian Bros. Ink Publishing.