SEASON ONE, EPISODE EIGHT – COMPOSER, D.J. SPARR
In this episode, I talk with composer D.J. Sparr about his ONE track – Concerto for Jazz Guitar and Orchestra: "Katrina".  We listen to excerpts from a recording by the Arkansas Symphony, Philip Mann conducting and featuring Ted Ludwig as jazz guitar soloist.
LINKS:
IF YOU ENJOY D.J.'S MUSIC, PLEASE CONSIDER BUYING THE PHYSICAL MEDIA!
LISTEN TO D.J. ON SOUNDCLOUD!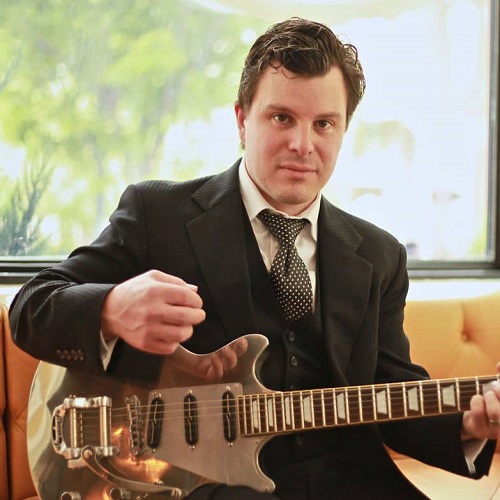 D. J. Sparr recently completed his tenure as the 2011-2014 Young American Composer-in-Residence with the California Symphony where his works were premiered by Nicholas McGegan, Donato Cabrera, and Robert Treviño. Recent premieres have been by the Washington National Opera, eighth blackbird, the Dayton Philharmonic, Richmond Symphony, and Hexnut. Sparr was awarded the $10,000 grand prize in the orchestra category of the BMG/Williams College National Young Composers Competition and has received awards and recognition from BMI, the American Music Center, Eastman School of Music, George Washington University, the League of Composers/ISCM, and New Music USA. A fast rising star, D.J. Sparr's musical vision is bound to catapult him to the realm of indispensable American composers.