SEASON ONE, EPISODE THREE – COMPOSER, JOEL PUCKETT
In this episode, I talk with composer Joel Puckett about his ONE track – I Enter the Earth, for a capella choir.  We listen to excerpts from a recording by the incredible choir The Crossing.
LINKS:
IF YOU ENJOY JOEL'S MUSIC, PLEASE CONSIDER BUYING THE PHYSICAL MEDIA!
LISTEN TO JOEL ON SOUNDCLOUD!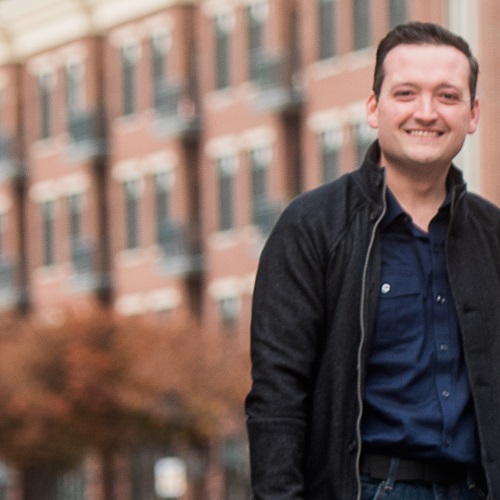 Named as one of NPR listeners' favorite composers under the age of 40, Joel Puckett is a composer who is dedicated to the belief that music can bring consolation, hope, and joy to all who need it. The Washington Post has hailed him as both "visionary" and "gifted" and the head critic for the Baltimore Sun, Tim Smith, hailed his piece, This Mourning, as "being of comparable expressive weight" to John Adams' Pulitzer Prize winning work, On the Transmigration of Souls.
Born on the south side of Atlanta, Joel is the son of a Dixie land jazz musician and a classical tubist. He spent his childhood improvising with his father and learning the fundamentals of both concert and popular music. He has held fellowships at the Aspen Music Festival and at the University of Michigan where Joel received a D.M.A. in composition studying with Pulitzer-Prize Winner, William Bolcom; Michael Daugherty; and MacArthur Foundation Genius Grant recipient, Bright Sheng.