SEASON ONE, EPISODE TEN – COMPOSER, DAVID MACDONALD
In this episode, I talk with composer David MacDonald about his ONE track – Ungroup, for saxophone ensemble.  We listen to excerpts from a recording by the Hippocrene Saxophone Ensemble.
LINKS:
IF YOU ENJOY DAVID'S MUSIC, PLEASE CONSIDER BUYING THE PHYSICAL MEDIA!
LISTEN TO DAVID ON SOUNDCLOUD!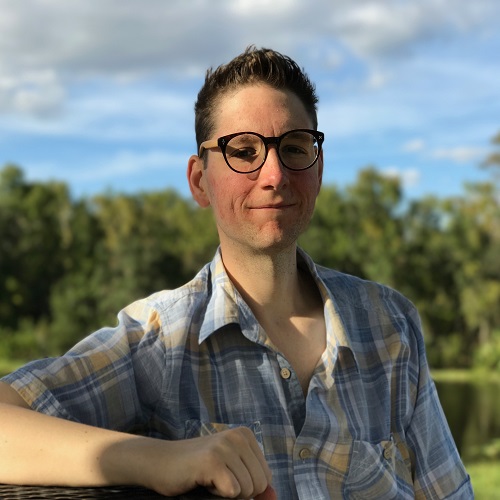 David's music has been performed at venues around the world, including Carnegie's Weill Recital Hall. He is from St. Louis, Missouri and received a B.M. in composition and trumpet performance from the University of Missouri – Columbia and a M.M. and D.M.A. in composition from Michigan State University. He has studied composition with Ricardo Lorenz, W. Thomas McKenney, and Stefan Freund. He currently teaches music composition at the University of Central Florida and music business and technology at Full Sail University. He has previously taught at Grand Valley State University and Michigan State University.
In 2007, David won the Michigan State University Honors Competition for Emulsion Quintet, and in 2006, he was a winner of the 54th Annual BMI Student Composer Awards for Elegy. He was a 2005 finalist in the Sinquefield Family Foundation Prize in Composition. He has been commissioned by Hastings College Symphonic Band, H2 Quartet, and others.
David is one of the founders of SoundNotionTV, a podcast network featuring audio and video shows about music and the arts. He previously served as founder co-Artistic Director of  SCENE&heard, a new music concert series at the (SCENE) Metrospace gallery in East Lansing, Michigan.