SEASON THIRTEEN, EPISODE THREE – COMPOSER, JOSEPH WILLIAMS
In this episode, I talk with composer Joseph Williams about his ONE track – I/WE.
LINKS:
IF YOU ENJOY JOSEPH'S MUSIC, PLEASE CONSIDER BUYING THE PHYSICAL MEDIA!
MUSIC by Joseph Williams:
Videos:
On Spotify:
Contact:
OTHER:
LISTEN TO JOSEPH ON SOUNDCLOUD!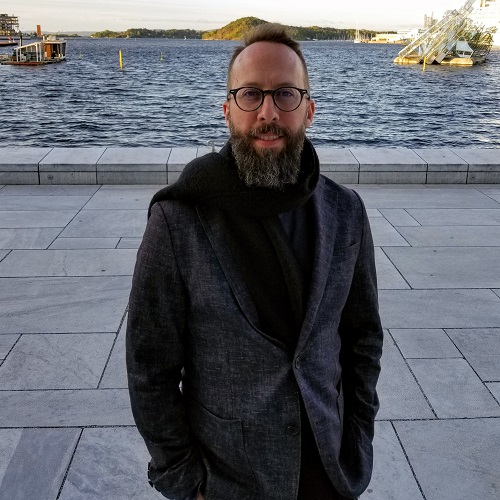 Dr. Joseph V. Williams II makes music for people.
Guided by the belief that music can celebrate beauty and expand our understanding of each other, Joe curates ACG's various performance series as well as designing and directing community- oriented, collaborative and multimedia concert projects.
As a composer, Joe's music is centered around story and connection. His most recent works –  together (2020), dream (2018) and i/we (winner of the Austin Chronicle prize for Best New Composition of 2017) – were created in collaboration with Travis Marcum whose brilliant interviews delve into timely social themes. These multimedia concerts feature a variety of genres, voices, and are informed and inspired by our time. The first two of these works have been adapted to film in collaboration with ARCOS Dance (I/WE 2020) and director Alonso Lujan (dream, 2019). Joe's score for Alfred Hitchcock's silent masterpiece The Lodger  was co-presented by the Alamo Drafthouse in 2015 and 2017. Joe's Zia: Myth and Folklore of New Mexico for guitar and storyteller have expanded the limits of timbral and technical possibilities of the instrument and is the subject of a video documentary by Troy University with Dr. Robert Gibson. His music is published by Les Productions d'OZ and championed around the world by artists such as the David Russell, MiróString Quartet, Adam Holzman, Cavatina Duo, Texas Guitar Quartet, Estelli Gomez, Håkan Rosengren, Jennifer Choi, line upon line percussion, DaXun Zhang and Les Frères Méduses.