SEASON ELEVEN, EPISODE THREE – COMPOSER, ERIC KNECHTGES
In this episode, I talk with composer Eric Knechtges about his ONE track – Simon.
LINKS:
IF YOU ENJOY ERIC'S MUSIC, PLEASE CONSIDER BUYING THE PHYSICAL MEDIA!
LISTEN TO ERIC ON SOUNDCLOUD!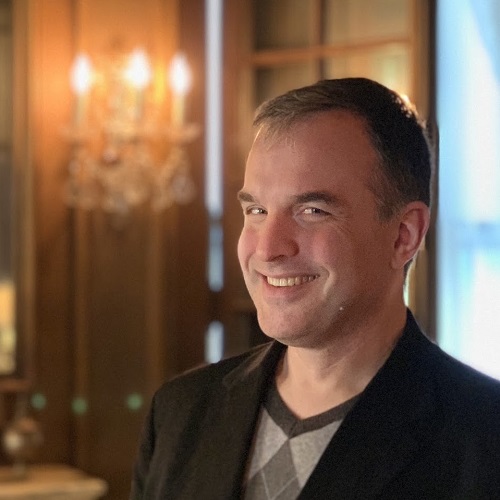 Facile composer/arranger/copyist with over twenty years of experience writing original and adapted music, preparing performance materials, and rehearsing and conducting a wide variety of amateur and professional musical groups in many genres.
Extensive background and high comfort level with music theory and pedagogy, with over ten years of full-time teaching and leadership in higher education.
Proficient performer on piano, euphonium/tuba, and voice in a wide variety of styles. Experience in conducting vocal and instrumental ensembles.