SEASON ELEVEN, EPISODE TWO – COMPOSER, JEFF MYERS
In this episode, I talk with composer Jeff Myers about his ONE track – Dopamine.  We listen to a recording by the Jack Quartet.
LINKS:
IF YOU ENJOY JEFF'S MUSIC, PLEASE CONSIDER BUYING THE PHYSICAL MEDIA!
LISTEN TO JEFF ON SOUNDCLOUD!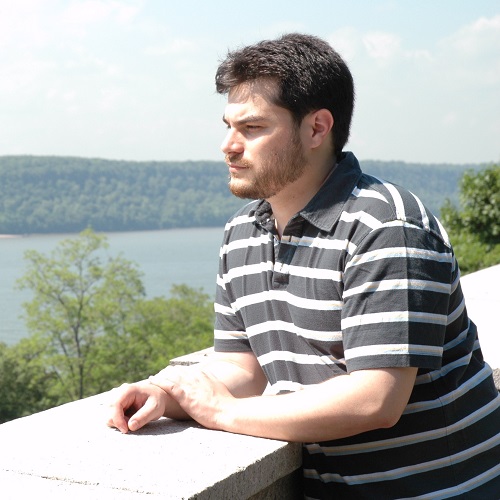 The music of Jeff Myers (b.1977) has been called "Striking…and harmonically rich" by the New York Times and "…brilliant and powerful…" by The Classical Voice of New England. He was recently hailed as a "gifted young composer" by New York Times critic Anthony Tommasini for the Fort Worth Opera staging of his opera Buried Alive. Myers' music has been played by many well known luminaries of the classical music world. His The Angry Birds of Kauai was commissioned, premiered and recorded by Grammy award winning violinist Hilary Hahn and pianist Cory Smythe (see 'In 27 Pieces: the Hilary Hahn Encores' album). Other notable collaborators/commissioners include New York City Opera (Maren of Vardø at VOX 2011), Beth Morrison Projects, Orchestre National de Lorraine (after Escher), Ann Arbor Symphony (Liberation), New World Symphony (Roaring Fork), University of Michigan Symphonic Band (Organum-Tambura), Transit (Makassar Strait), JACK Quartet (dopamine and Requiem Aeternam), PRISM Quartet (Tidtu), pianist Ralph van Raat (Three Sketches), violinist Yuki Numata Resnick (Metamorphosis, Six Sketches and Kulintang Suite), pipa virtuoso Yang Jing (Turtle and Rat, from her 'Elements' album), hornist Laura Klock and tenor William Hite.