SEASON ELEVEN, EPISODE TEN – COMPOSER, BRANDON SCOTT RUMSEY
In this episode, I talk with composer Brandon Scott Rumsey about his ONE track – Crystals (On Empathy).  We listen to a recording by Less Than 10 Music with lyrics by Geoffrey Nutter.
LINKS:
IF YOU ENJOY BRANDON'S MUSIC, PLEASE CONSIDER BUYING THE PHYSICAL MEDIA!
LISTEN TO BRANDON ON SOUNDCLOUD!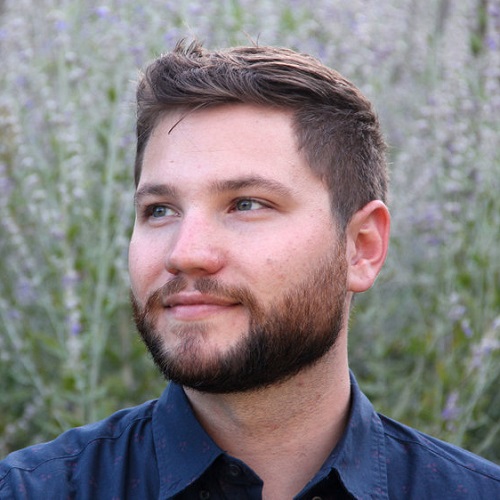 Brandon Scott Rumsey is a composer, bassoonist, and teacher based in Ann Arbor, Michigan. In addition to the Music Theory faculty at the University of Michigan, Brandon is the Director of Operations/Research for the Trade Winds Ensemble, Senior Editorial Assistant at the Gershwin Critical Edition at the University of Michigan, and is the Artistic Director and bassoonist of the Emblems Quintet.
Brandon's compositions frequently explore themes of love, nature, and conversation. Reviewers and collaborators have described his music as "haunting," "lovely," "dark and thoughtful," and "elegant." His recent commissions include works for well-established ensembles 45th Parallel Universe (Portland, OR) and The University of Texas at Austin Bassoon Studio, emerging artists the Back Pocket Duo (Ann Arbor, MI), acclaimed bassoonist and pedagogue Jeffrey Lyman, and the thriving Contemporary Undercurrent of Song Project (Princeton, NJ). Recent performers of his music include wind bands around the U.S., Third Angle New Music (Portland, OR) soprano Tony Arnold, New York Festival of Song, sTem Trio (NYC), Belvedere Chamber Music Festival (Memphis, TN), and Boston New Music Initiative. Beyond the concert hall, Brandon has composed and arranged for musical theatre and has written incidental music for numerous contemporary plays.
Brandon holds a doctoral degree in composition and a Graduate Certificate in LGBTQ studies from the University of Michigan. He holds a master's degree in composition from The University of Texas at Austin and a bachelor's degree in composition from University of Oregon. His influential teachers and mentors include Gabriela Lena Frank, Evan Chambers, Kristin Kuster, Robert Livingston Aldridge, David Dzubay, David Crumb, Robert Kyr, Jeffrey Lyman, Kristin Wolfe Jensen, Steve Vacchi, and Idit Shner.