SEASON TEN, EPISODE SEVEN – COMPOSER, VIVIAN FUNG
In this episode, I talk with composer Vivian Fung about her ONE track – String Quartet #4, "Insects and Machines".  We listen to a recording by the American String Quartet.
LINKS:
IF YOU ENJOY VIVIAN'S MUSIC, PLEASE CONSIDER BUYING THE PHYSICAL MEDIA!
LISTEN TO VIVIAN ON SOUNDCLOUD!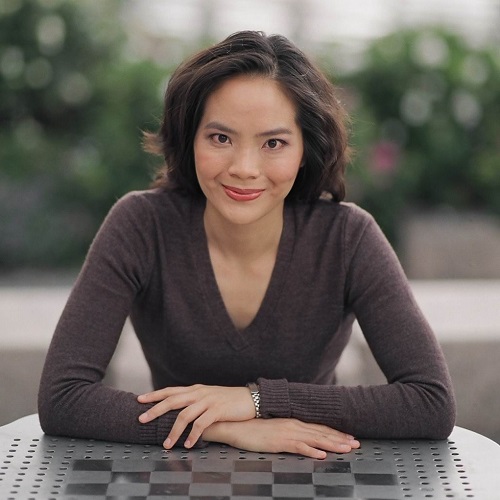 JUNO Award-winning composer Vivian Fung has a unique talent for combining idiosyncratic textures and styles into large-scale works, reflecting her multicultural background. NPR calls her "one of today's most eclectic composers." This is supported by many of her latest works, including ​Humanoid​ for solo cello and prerecorded electronics; ​Clarinet Quintet: Frenetic Memories​, a reflection on her travels to visit minority groups in China's Yunnan province; ​Earworms​, commissioned by Canada's National Arts Centre Orchestra, which musically depicts our diverted attention spans and multi-tasking lives; and ​The Ice Is Talking for solo percussion and electronics​,​​commissioned by the Banff Centre,​​using three ice blocks to illustrate the beauty and fragility of our environment.