SEASON SEVEN, EPISODE ONE – COMPOSER, KIP WINGER
In this episode, I talk with contemporary classical composer Kip Winger about his ONE track – Conversations with Nijinsky as performed by the San Francisco Ballet, as well as look at two additional tracks from earlier in his career – Blind Revolution Mad by Winger, and Pages and Pages from one of Kip's solo albums.
LINKS:
IF YOU ENJOY KIP'S MUSIC, PLEASE CONSIDER BUYING THE PHYSICAL MEDIA!
LISTEN TO KIP ON SOUNDCLOUD!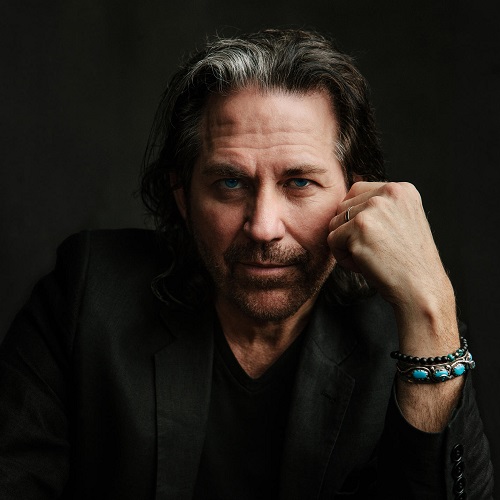 While C.F. Kip Winger has arrived at the highest level of
achievement possible for an orchestral composer of ballet music,
his professional journey has been utterly unpredictable and
remarkable for its diverse musical path.
Early in Kip's career, he toured as a bass player with rock legend
Alice Cooper, moving on to perform and record with Alan Parsons
(as the lead singer for Alan Parsons' Live Project), Roger Daltry,
and Bob Dylan. In 2012, London's Classic Rock Magazine called
Kip Winger "one of the most gifted composers and arrangers in
the rock genre."
After establishing his hugely successful, eponymous band —
which sold millions of albums and charted six Top‐40 radio singles
— Kip turned his attention back to his first loves: classical concert
music and dance, He studied composition with Richard
Danielpour, Michael Kurek and Richard Hermann. Since then, his
works have been commissioned and performed by the Colorado
Symphony Orchestra, the Sun River Music Festival in Oregon, the
Tucson Symphony Orchestra, and the Thessaloniki State
Symphony Orchestra in Greece. Teacher Michael Kurek has
publicly praised Kip for "his great ear and innate musical
sensitivity…beautifully crafted phrases and nuance."
Mr. Winger's score for the ballet Ghosts, written for string
orchestra, piano, and harp, is one of the most celebrated
contemporary ballet scores in performance today. Championed
by the world‐renowned and Tony‐award‐winning choreographer
Christopher Wheeldon, Ghosts was part of the San Francisco
Ballet's repertoire from 2010 to 2014, with performances at
Manhattan's Lincoln Center, London's Sadler's Wells, and the
Théâtre du Châtelet in Paris. In 2010, Ghosts was nominated for
the Isadora Duncan Dance Award for Outstanding Achievement
in Music/Sound/Text.
Mr. Winger's tenth studio album, Better Days Coming, was
released in 2014 and entered at #85 on the Billboard Rock chart.
In 2016, Kip recorded Winger: Conversations with Nijinsky with the
San Francisco Ballet Orchestra. The album included music from
his most recent, 2016 Grammy‐nominated symphonic work
Conversations with Nijinsky and also from Ghost; the album
debuted at #1 on Billboard's Traditional Classical Chart.
In September of 2017, the Nashville Symphony Orchestra will
perform the much‐lauded Conversations with Nijinsky. Tamara
Nijinsky said at the opening performance of Conversations, "Kip
Winger has captured my father's heart and soul…and reminds us
of my father's genius with his own work."