SEASON NINE, EPISODE FOUR – COMPOSER, CHRIS ARRELL
In this episode, I talk with composer Chris Arrell about his ONE track – Breathless, for piano trio.
LINKS:
IF YOU ENJOY CHRIS' MUSIC, PLEASE CONSIDER BUYING THE PHYSICAL MEDIA!
LISTEN TO CHRIS ON SOUNDCLOUD!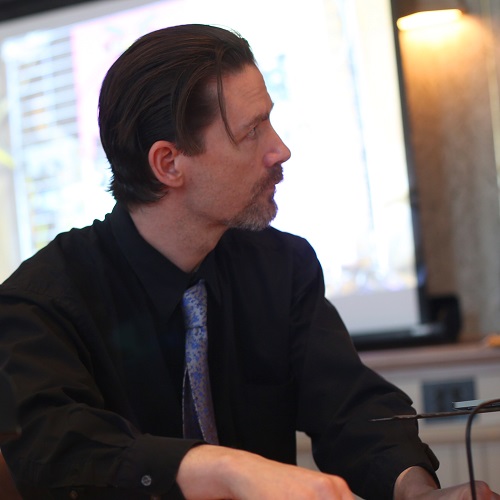 Chris Arrell (b. 1970, Portland, Oregon) composes for throats, fingers, and oscillators. His music, praised for its nuance and unconventional beauty, has received recognition from New Music Box, the Boston Music Intelligencer, and the Atlanta Journal Constitution, among others. A computer algorithm addict and former metal guitarist who wrote his doctoral dissertation on the music of French avant-garde composer Gérard Grisey, Arrell takes equal inspiration from contemporary music and the Digital Age.