SEASON NINE, EPISODE THREE – COMPOSER, NEIL FLORY
In this episode, I talk with composer Neil Flory about his ONE track – Three Pieces for Saxophone Duo.
LINKS:
IF YOU ENJOY NEIL'S MUSIC, PLEASE CONSIDER BUYING THE PHYSICAL MEDIA!
LISTEN TO NEIL ON SOUNDCLOUD!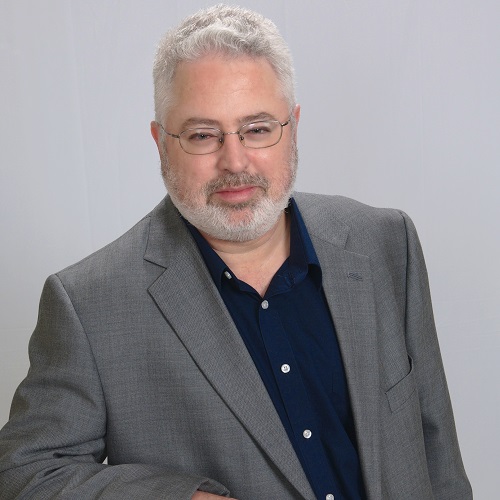 Neil Flory (b. 1970) is an active composer, performer, and poet. He has composed a wide variety of works both in the acoustic and electro-acoustic mediums, and his music has been performed across the United States as well as in South America, Europe, Asia, and Australia, including many performances at major national and international conferences. Described by Classical Guitar Canada as music that "tantalizes the intellect", Flory's work appears on commercially available recordings from the Summit and Emeritus labels, and is currently published by Potenza Music, Murphy Music Press, Cimarron Music Press, and Jomar Press.  Over the years he has fulfilled a variety of commissions from many individuals and organizations such as saxophonist Andy Wen, the Little Rock Wind Symphony, Duo 46, the Oneota Chamber Players, the Arkansas Saxophone Quartet, the Strung Out Trio, tubist Yutaka Kono, trumpeter Mary Thornton, the University of Central Arkansas Foundation, the Del Mar College Concert Band, the Central Washington University Percussion Ensemble, flutist Christine Beard, oboist Jennifer Gookin Cavanaugh, and the Iowa Music Teachers' Association. He has long enjoyed creative collaborations with his wife, published fiction writer and poet E.R. Flory. The Florys' numerous joint projects include the cantataThe New People, composed for the Del Mar College Choirs and Concert Band and commissioned by the Del Mar College Foundation in honor of the 75th Anniversary of Del Mar College.
Composition and performance intersect in Flory's work as a pianist, which focuses on the creation of structured improvisations both as a soloist and in collaboration with various ensembles.  Flory has also long enjoyed collaborations with dancers; several of his compositions have been choreographed and presented with dance in various venues. He is the author of over 500 poems, some of which have been published in journals such as Down in the Dirt, Eye on Life Magazine, and Mind Matters Review. At various times he has set his own poetry to music, and his poems have also appeared in musical settings by composer Samuel J. Hamm, Jr.
Neil Flory holds degrees from the University of Texas at Austin (D.M.A.), the
University of Florida (M.M.), and the University of Central Florida (B.M.E.). He studied composition with Donald Grantham, Dan Welcher, Russell Pinkston, Mark Schultz, Budd Udell, James Paul Sain, and Stella Sung. He is currently Associate Professor of Music and Music Coordinator at Jamestown Community College (Jamestown, NY), where he oversees the music program and teaches music theory, aural skills, composition, piano, and other subjects. Prior to his work at JCC, Flory served as a member of the music faculties of Central Washington University, Del Mar College, and Luther College.