SEASON EIGHT, EPISODE SEVEN – COMPOSER, MARY KOUYOUMDJIAN
In this episode, I talk with composer Mary Kouyoumdjian about her ONE track – Bombs of Beirut.  We listen to a recording of a performance by the Kronos Quartet.
LINKS:
IF YOU ENJOY MARY'S MUSIC, PLEASE CONSIDER BUYING THE PHYSICAL MEDIA!
LISTEN TO MARY ON SOUNDCLOUD!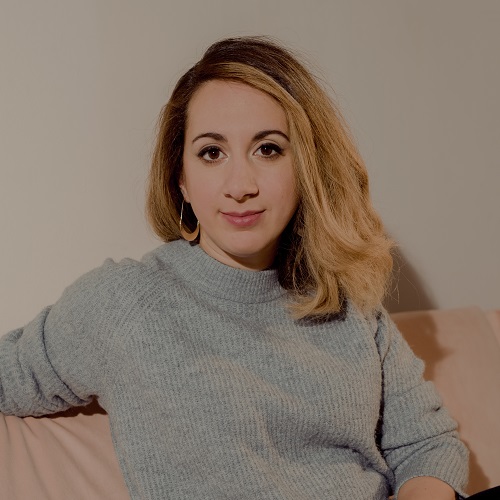 Mary Kouyoumdjian is a composer with projects ranging from concert works to multimedia collaborations and film scores. As a first generation Armenian-American and having come from a family directly affected by the Lebanese Civil War and Armenian Genocide, she uses a sonic palette that draws on her heritage, interest in music as documentary, and background in experimental composition to progressively blend the old with the new.
Kouyoumdjian has received commissions for such organizations as the NY Philharmonic, Kronos Quartet, Carnegie Hall, Metropolitan Museum of Art, Alarm Will Sound, International Contemporary Ensemble [ICE], Brooklyn Youth Chorus, the American Composers Forum/JFund, Roomful of Teeth, WQXR, REDSHIFT, Experiments in Opera, the Nouveau Classical Project, Music of Remembrance, Friction Quartet, Ensemble Oktoplus, and the Los Angeles New Music Ensemble. Her documentary work was recently presented by the 2016 New York Philharmonic Biennial and has also been performed internationally at Carnegie Hall, Lincoln Center, New York's Museum of Modern Art, the Barbican Centre, Cabrillo Festival, Millennium Park, Big Ears Festival, 21C Music Festival, and Cal Performances. Her residencies include those with Alarm Will Sound/The Mizzou International Composers Festival, Roulette/The Jerome Foundation, Montalvo Arts Center, and Exploring the Metropolis. Her music has been described as "eloquently scripted" and "emotionally wracking" by The New York Times and as "the most harrowing moments on stage at any New York performance" by New York Music Daily.  In her work as a composer, orchestrator, and music editor for film, she has collaborated on a diverse array of motion pictures including orchestrating on the soundtracks to The Place Beyond the Pines (Focus Features) and Demonic (Dimension Films).