SEASON SEVEN, EPISODE NINE – COMPOSER, LISA NEHER
In this episode, I talk with composer Lisa Neher about her ONE track – Snapshots.
LINKS:
IF YOU ENJOY LISA'S MUSIC, PLEASE CONSIDER BUYING THE PHYSICAL MEDIA!
LISTEN TO LISA ON SOUNDCLOUD!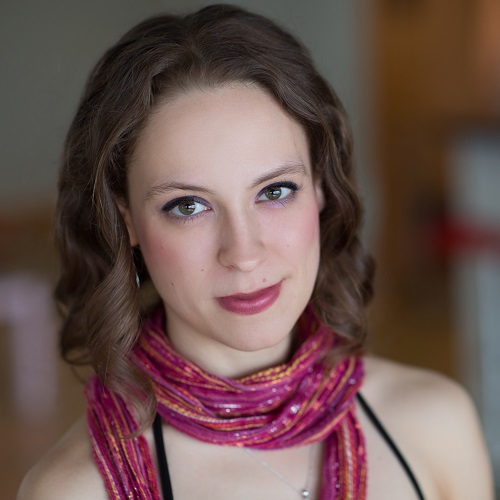 Portland, Oregon mezzo-soprano and composer Lisa Neher (DMA) thrives in the crossroads of the concert hall and the theatre stage. Trained as a stage actress, she is equally at home in the worlds of opera and spoken theatre, bringing dramatic specificity and committed physicality to her performances. Lisa's compositions are shaped by her keen sense of dramatic timing and feature aching, lyrical phrases, energetic rhythmic motives, and intensely dissonant pitch clusters.
Lisa's musical-theatrical fluency and passion for contemporary music have led to engagements such as the first staged version of Sun Songs: Three Micro-Operas by Augusta Read Thomas with the Center for New Music, the world premiere of Aaron Israel Levin's Fiumana, for mezzo-soprano singing while playing the bass drum, and the leading role of Jennifer in the world premiere of Rita Ueda's chamber opera One Thousand White Paper Cranes for Japan with the Singaporean ensemble Chamber Sounds. Lisa is an active advocate for new music, frequently premiering new works as well as established masterworks of the last fifty years. She has performed with the Iowa Composer's Forum on multiple occasions and will premiere song cycles by winners of their student composer competition in the spring of 2018.  Lisa is the creator of the One Voice Project, a one-woman performance combining contemporary poetry and new musical works for unaccompanied voice chosen through a call for scores initiative.