SEASON SEVEN, EPISODE FIVE – FLUTIST AND MEZZO-SOPRANO LINDSEY GOODMAN
In this episode, I talk with Flutist and Mezzo-Soprano Lindsey Goodman about her ONE track – Sleep's Undulating Tide by composer Elainie Lillios.  We listen to Lindsey's recording of the piece featured on her album Returning to Heights Unseen.
LINKS:
IF YOU ENJOY LINDSEY'S MUSIC, PLEASE CONSIDER BUYING THE PHYSICAL MEDIA!
LISTEN TO LINDSEY ON SOUNDCLOUD!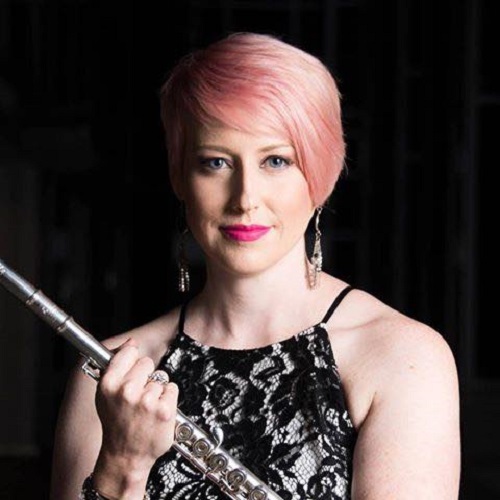 Lindsey Goodman is known throughout North America as a soloist, recording artist, chamber collaborator, orchestral musician, educator, and clinician.
Renowned for her "generous warmth of tone and a fluid virtuosity" (Charleston Gazette), "impressive artistry" (Tribune-Review), and "agility and emotion" (Pittsburgh Post-Gazette), Lindsey has performed solo and chamber concerts, taught masterclasses, and given presentations at countless series, festivals, and universities. Her "brilliant", "bravura performances" (Tribune-Review) "played with conviction" (New York Times), "flair, and emotion" (Gazette) have been heard in three countries, including at Carnegie Hall, Eastman School of Music, University of Cincinnati College–Conservatory of Music, Edinburgh Festival Fringe, New York City Electroacoustic Music Festival, Google headquarters, and several National and Canadian Flute Association conventions.