SEASON SEVEN, EPISODE FOUR – COMPOSER, KENNETH FROELICH
In this episode, I talk with composer Kenneth Froelich about his ONE track – Discovering the Light from his song cycle Finite Differences.  We listen to a performance by soprano Ann Moss.
LINKS:
IF YOU ENJOY KEN'S MUSIC, PLEASE CONSIDER BUYING THE PHYSICAL MEDIA!
LISTEN TO KEN ON SOUNDCLOUD!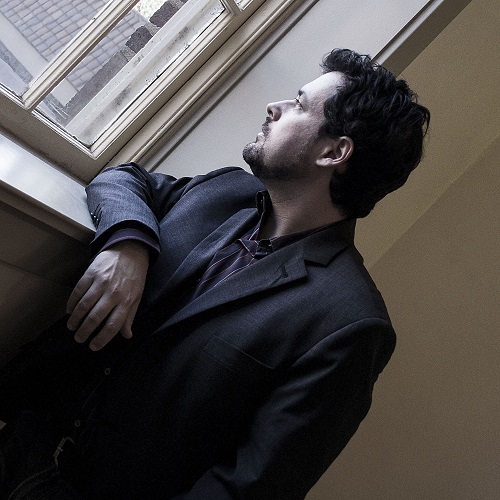 Described as "energetic, exciting, and rhythmically dynamic" and "set with imagination and imagery," composer KENNETH D. FROELICH's music has been performed internationally in England, Germany, Italy, France, Slovenia, Finland, Canada, Peru, Argentina, Chile, and China, as well as numerous major cities across the United States. He has been honored with awards from ASCAP, the National Association of Composers/USA, Meet the Composer, the Percussive Arts Society, the American Composers Forum, and the Society of Composers Inc.
Kenneth's works have been presented by CMASH, the American Composers Orchestra, Duo46, Earplay, the Empyrean Ensemble, the California E.A.R Unit, the Jolles Duo, the Indianapolis Symphonic Orchestra, Conundrum, the University of New Mexico Percussion Ensemble, Heretic Opera, the University of Southern California Symphony Orchestra, the Indiana University New Music Ensemble, and the Orpheus Ensemble of Fresno, among others. Some of his more recent works include Piano Quartet No. 1 (2012), premiered by Pacific Serenades; Small Messages (2012), premiered by the UNLV Wind Orchestra; Nerd Songs (2012), premiered by soprano Ann Moss of CMASH; and Portraits of Mt. Rushmore (2012), premiered by USAF Brass in Blue at Mt. Rushmore National Park. Upcoming premieres include his Sonata for Clarinet and Piano (2013) and Symphony No. 1 (2013).