SEASON EIGHT, EPISODE ONE – COMPOSER, JAY BATZNER
In this episode, I talk with composer Jay Batzner about his ONE track – as if to each other. We listen to excerpts from a recording by pianist R. Andrew Lee from his album of the same name.
BUY THE ALBUM!
LINKS:
IF YOU ENJOY JAY'S MUSIC, PLEASE CONSIDER BUYING THE PHYSICAL MEDIA!
LISTEN TO JAY ON SOUNDCLOUD!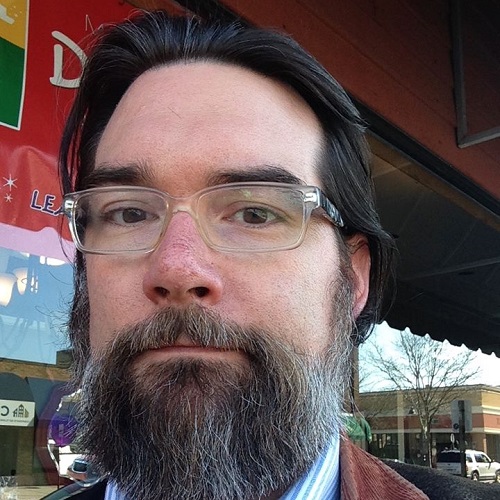 Jay C. Batzner (b. 1974) is a composer and zazen practitioner. Jay's music has been performed at new music festivals such as Society for Composers, Inc., College Music Society, Society for Electro-Acoustic Music in the US, and Electronic Music Midwest as well as instrument performance societies including the National Flute Association, International Horn Society, and North American Saxophone Alliance. His works have received recognition from such organizations as the Bourges festival, the Areon Flutes International Composition Competition, the VI Concurso Internacional de Miniaturas Electroacusticas, and the London International Film Festival. Jay's frequent interdisciplinary collaborations with choreographer Heather Trommer-Beardslee has led to several dance piece presented at venues such as the National Dance Educators Organization, Electroacoustic Barn Dance, and the Regeneration Dance Festival of Detroit.