SEASON NINE, EPISODE ELEVEN – COMPOSER, DAVID FARRELL
In this episode, I talk with composer David Farrell about his ONE track – COVENTRY_CAROL (BLOOP-BLEEP, BLOOP-BLAY).  We listen to a recording by the Playground Ensemble.
LINKS:
IF YOU ENJOY DAVID'S MUSIC, PLEASE CONSIDER BUYING THE PHYSICAL MEDIA!
LISTEN TO DAVID ON SOUNDCLOUD!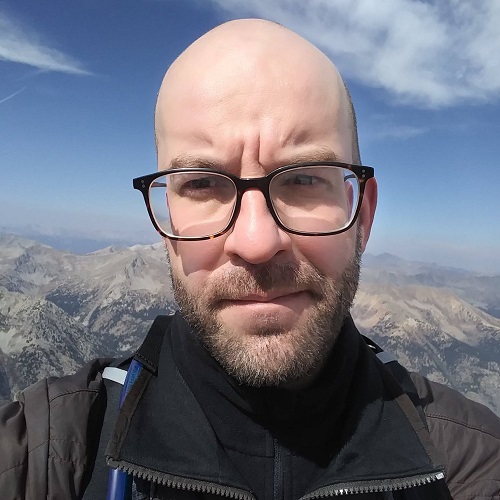 David's music has been performed by ensembles across the United States, including the Perrysburg Symphony Orchestra, North/South Chamber Orchestra, the Playground Ensemble, the Sam Houston State University Percussion Group, the University of Iowa Center for New Music Ensemble, and the University of Illinois Chamber Orchestra as winner of the University of Illinois Orchestra Composition Competition.
His works have been featured at the SCI National Conference, The Electroacoustic Barn Dance, The Tutti Festival, The Charlotte New Music Festival, The Playground Ensemble's Colorado Composers Concert, Sam Houston State University Contemporary Music Festival, the Midwest Composers Symposium, the University of Nebraska-Lincoln Chamber Music Institute, and the University of Cincinnati'sMusic07 Festival. His music can also be heard on Meerenai Shim's album The Art of Noise and on The Playground Ensemble's 8-Bit X-Mas.
David studied at the University of Illinois and at Indiana University's Jacobs School of Music, where he earned a D.M. in Composition. His teachers have included Claude Baker, Zack Browning, William Brooks, Don Freund, Gabriela Ortiz, P.Q. Phan, Stephen Taylor, and Richard Wernick. He currently teaches music at Metropolitan State University of Denver.