SEASON TEN, EPISODE THREE – HARPIST, YOLANDA KONDONASSIS
In this episode, I talk with harpist Yolanda Kondonassis about her ONE track – Harp Concerto, OP. 25, by Alberto Ginastera.  We listen to a recording by Yolanda with the Oberlin Orchestra, conducted by Raphael Jiménez.  We also discussed Yolanda's most recent book release, The Composer's Guide to Writing Well for the Modern Harp.
LINKS:
IF YOU ENJOY YOLANDA'S MUSIC, PLEASE CONSIDER BUYING THE PHYSICAL MEDIA!
LISTEN TO YOLANDA ON SOUNDCLOUD!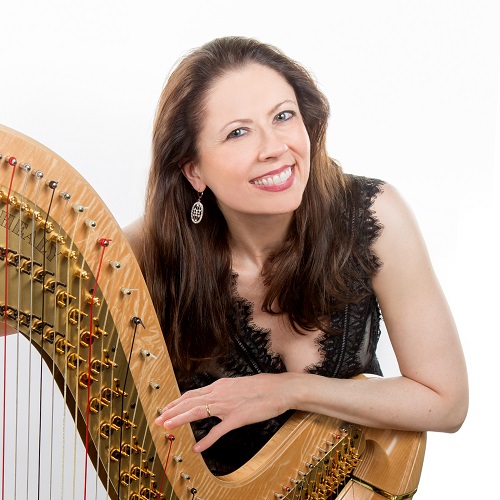 Yolanda Kondonassis is celebrated as one of the world's premier solo harpists and is widely regarded as today's most recorded classical harpist. Hailed as "viscerally exciting" (The Chicago Tribune) and a "brilliant and expressive player" (The Dallas Morning News), she has performed around the globe as a concerto soloist and in recital, bringing her unique brand of musicianship and warm artistry to an ever-increasing audience. Also a published author, speaker, professor of harp, and environmental activist, she weaves her many passions into a vibrant and multi- faceted career.