SEASON TEN, EPISODE TWO – COMPOSER, OLIVIA KIEFFER
In this episode, I talk with composer Olivia Kieffer about her ONE track – Pop Rock in Metal.  We listen to a recording by the Donald Sinta Quartet.
LINKS:
IF YOU ENJOY OLIVIA'S MUSIC, PLEASE CONSIDER BUYING THE PHYSICAL MEDIA!
LISTEN TO OLIVIA ON SOUNDCLOUD!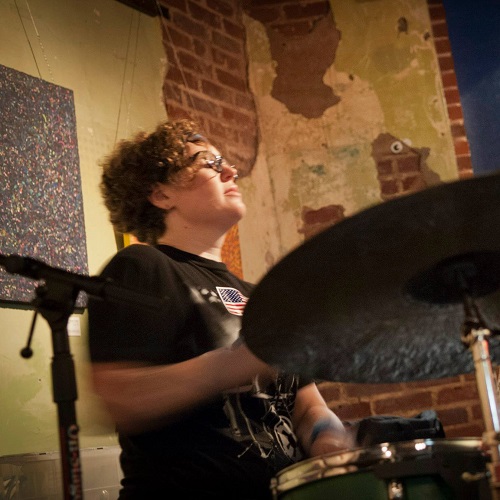 Olivia Kieffer is a composer, percussionist, and educator from the United States. A native of Wisconsin, her music has been described as "immediately attractive", "like a knife of light", and "honest, to the point, and joyful!"
Olivia is currently pursuing a DMA in Music Composition at the Frost School of Music at University of Miami, studying with Lansing McLoskey. She is former adjunct music faculty at Reinhardt University (2009 – 2017), where she taught Applied Percussion Lessons and World Music, and directed the Percussion Ensemble. She has degrees in percussion from the University of Cincinnati College-Conservatory of Music where she studied with Allen Otte and the Percussion Group Cincinnati; and Georgia State University, studying with Stockhausen specialist Stuart Gerber. She studied with Jon Welstead at UW – Milwaukee, where she earned a Master's degree in Music Theory & Composition. She also studies composition independently with Marc Mellits.